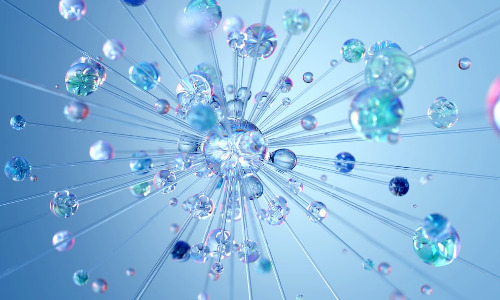 Recruitment Firm Robert Half Says AI Can Save and Create New Jobs, Not Replace Them
Read Time:
2 Minute, 6 Second
Specialist recruitment firm, Robert Half, has argued that instead of taking over jobs, the implementation of artificial intelligence (AI) and automation technologies will help create new, higher-skilled roles while also saving mid-level jobs. According to Craig Freedberg, Regional Director of Technology at Robert Half, the use of AI can help fill the ever-expanding skills gap and address the talent shortage in the UK, rather than replacing workers altogether.
The notion of AI and automation replacing jobs is not a new concept, with the topic being discussed in the media and within talent management conversations for many years. While it is true that some process-orientated roles have been replaced by machines, Freedberg believes that this is an opportunity for both employers and candidates to upskill and redeploy workers who are impacted by these changes. Removing repetitive tasks creates new higher-spec roles that add value, while deepening interpersonal experiences that further help brand differentiation.
It's worth noting that the skills shortages in the UK, particularly in the tech arena, are not going away, and talent management strategies need to be geared towards not only capitalising on the tech available to free up tasks and speed up processes but also to evaluate what professionals can be upskilled and redeployed to other areas of a business. Employers are struggling to deliver against the demand they are experiencing, and the longer roles go unfilled, the greater the risk of firms having to strip back services due to a lack of resources. This only puts other roles and future skills in further jeopardy.
It is crucial, therefore, that businesses develop talent management strategies that take into account the ever-changing skills landscape and ensure that those professional roles that may be 'lost to robots' are not exiting the workforce but rather moving to a different area where skills are in critically short supply. By doing this, businesses can keep pace with the changing technology landscape while also ensuring their employees are upskilled and able to take on new roles, ultimately benefiting both the business and the workforce.
Wwhile reports have emerged that AI is threatening white-collar jobs, Robert Half believes that the right implementation of this technology will help create new, higher-skilled jobs, and save mid-level jobs. Rather than being viewed as a threat to workers, AI can be seen as an opportunity for the upskilling and redeployment of workers impacted by these changes, creating new roles and deepening interpersonal experiences that further help brand differentiation.