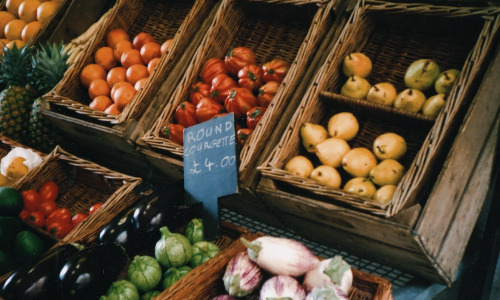 UK Supermarkets Impose Limits on Certain Fresh Produce due to Bad Weather and Rising Electricity Prices
Read Time:
2 Minute, 27 Second
UK supermarkets are putting limits on the sale of certain fruit and vegetables, including tomatoes, peppers, cucumbers, lettuces, salad bags, broccoli, cauliflowers, and raspberry punnets. Tesco and Aldi are both limiting sales to three items per customer for tomatoes, peppers, and cucumbers, while Asda has capped sales of those items and others at three per customer. Morrisons has set limits of two on cucumbers, tomatoes, lettuces, and peppers. Other supermarkets have also been affected by shortages, but have not yet introduced limits.
The UK government has attributed the shortages to bad weather in Europe and Africa, which has led to lower yields of produce in those regions. Southern Spain has experienced unusually cold weather, and in Morocco, crop yields have been impacted by floods. Additionally, ferries have been delayed or canceled due to storms, leading to shortages of certain produce. In response, Morocco has barred exports of tomatoes, onions, and potatoes to West African countries in order to protect its exports to Europe.
The winter months in the UK see around 95% of tomatoes and 90% of lettuces imported from Spain and North Africa. The UK also gets some produce at this time of year from domestic growers and the Netherlands. However, farmers in both countries have cut back on their use of greenhouses to grow winter crops due to higher electricity prices. The National Farmers' Union has called for more support for UK growers, noting that the horticulture sector was not included in the government's support scheme for energy-intensive industries.
Former Sainsbury's CEO Justin King has suggested that limits on sales have been introduced to prevent other retailers from buying up stock. In the face of the shortages, retailers are working with farmers to ensure that there is enough fresh produce for customers. The British Retail Consortium has stated that the shortages are only expected to last "a few weeks" until the UK growing season begins and supermarkets find alternative sources of supply.
Rebecca Crook, Chief Growth Officer, CI&T suggested that UK retailers should suggest alternative products when a product is unavailable and make recommendations if something is out of stock, especially for online shops. She called for improvement of the UK's farming resilience, including renewable generation on farms, sustainable farming practices, carbon sequestration, and technology for detailed forecasting and data-driven decision making.
The shortage has sparked some concern among consumers and commentators about the vulnerability of the UK's food supply chain. Some have suggested that Brexit may be a factor, as European businesses benefit from being closer to where products are grown and from simpler, better-coordinated supply chains. However, others have noted that the shortage is more likely due to lower domestic production and more complex supply chains, as well as a price-sensitive market. Regardless of the cause, many have called for improvements to the UK's farming resilience, including renewable generation on farms, sustainable farming practices, carbon sequestration, and technology.