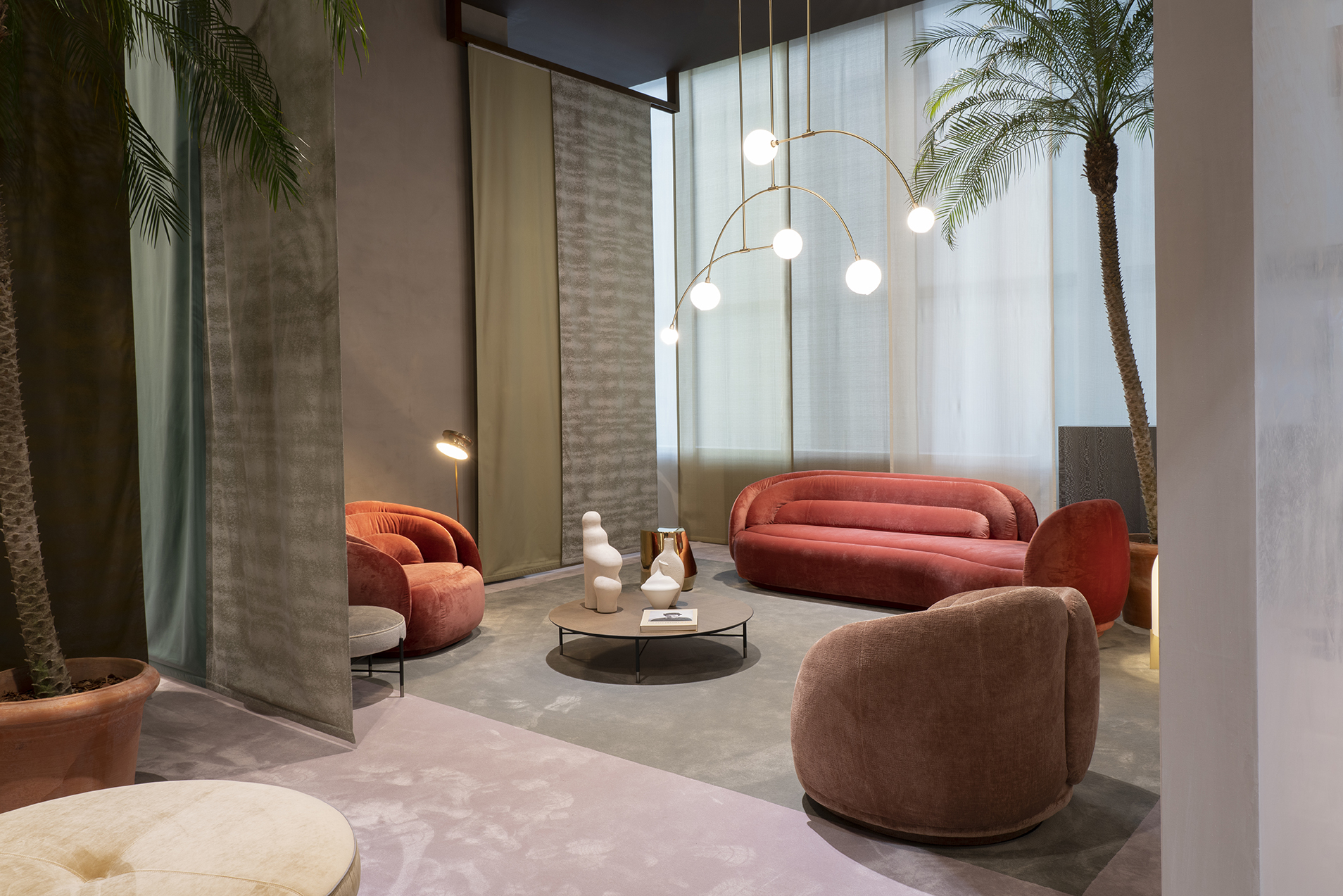 Pianca Presents New Furniture Pieces at Milan Design Week 2023: Timeless Elegance Meets Contemporary Design
Read Time:
3 Minute, 55 Second
Pianca is a brand that has been a true representation of the evolution of design for nearly 70 years now. The brand's core concept for the 61st Salone del Mobile was the Venetian Palazzo as an emblem of architecture and style. Two creatives, Pier Luigi Frighetto and Luciano Marson, were chosen to design the new Pianca products, which are on display in a show space designed by Cristina Celestino Studio at Rho Fiera (Hall 3 – Stand A23/A25). The display space is inspired by the typical Venetian palazzo, a living space characterized by distinctively opulent finishes, appealing colours, and fabric wall coverings, stucco and elegant marmorino. Cristina Celestino used this style to create a striking stand which experiments with the solid and void concept, featuring textile panels, islands of colour, and textural references divided into different areas that represent the rooms of a home. The living room, dining room and bedroom are all represented, spaces that show off Pianca furniture in various textures, finishes, and colours, separated by completely opaque or semi-transparent fabrics.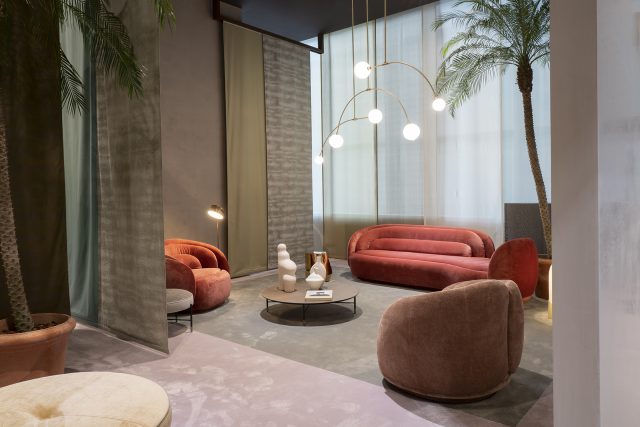 Building on the strong bonds that Pianca has with the city of Venice, Cristina Celestino designed a cultured and refined display setting for the new Pianca furniture pieces focused on an idea of comfort and understated beauty, with appealing, contemporary forms and luxurious details. The show space is inspired by the Venetian Palazzo, which was a sumptuous residence of patricians and merchants who imported new style elements via their Eastern Mediterranean voyages into the already heavily-layered context of the city of Venice.
Pier Luigi Frighetto, a creative visionary, works with full shapes and soft, curvy lines in his upholstered furniture, producing designs such as the Ella armchair, the Fedra chair, Delano up, and Nice sofas, plus the Mambo coffee table collection in three versatile table versions to use as a coffee table in front of the sofa or as a console or side table. The Ella armchair balances style and function with its versatile, elegant, curvy design. It's contemporary, sophisticated, and inviting, perfect for private and public spaces. The seat and backrest are part of a single padded chair volume, opening out to offer comfortable, snug support. The tubular steel base encircles and supports the shell, creating a casual, dynamic chair with an agile, curvy design. The style is enhanced with subtle details like random wrinkles on the back and gros grain trim in either matching or contrasting colours. Ella is also available as a 4-spoke base swivel chair, perfect for contract decor schemes.
The Fedra armchair has a unique, distinctive, fresh, and contemporary style. The bold design of the Fedra armchair manages to impose a sophisticated, luxurious style in a room. Graceful, slender steel legs elevate and streamline the padded volumes of the seat. The wrap-round backrest is the indisputable key style feature with distinctive stitching that gives the chair a dynamic design with a strong character.
Elegance, sophistication, and compositional freedom are the defining characteristics of the Delano up sofa, designed by Pier Luigi Frighetto. The evolution of the Delano sofa, with its trademark sleek, sophisticated design, Delano Up expands the compositional choices and custom options with new elements. The additional modules, a square quilted pouf, triangular pouf, open-end and love seat modules, allow you to create a huge range of custom configurations to meet a broad range of functional and style requirements. The absence of front stitching gives the sofa a more elegant look. The fabric lays softly over the backrest and seat like a second skin, accentuating the volumes and curves of the sofa's silhouette. The Delano Up sofa is a perfect blend of design, comfort, and versatility, making it an ideal choice for any modern living space.

With over 65 years of experience, Pianca has cemented its position as a leader in creating exquisite furniture pieces that cater to the needs of modern living. In a recent statement, Pianca's President Aldo Pianca credited the brand's success to its collaboration with designers from diverse backgrounds, who have helped shape its unique brand identity. And, at this year's Milan Design Week, Pianca has once again taken center stage with its stunning range of custom-designed furniture pieces that are sure to leave you spellbound. Featuring the exceptional work of acclaimed designers such as Emilio Nanni, Aldo Cibic, Xavier Lust, Odo Fioravanti and Calvi Brambilla, the collection boasts an unmatched level of sophistication, attention to detail, and respect for the environment. Experience the ultimate in flexibility, mobility, and change with Pianca's bespoke furniture solutions that seamlessly blend form and function. Head down to their showroom at Via Porta Tenaglia 7N3, Milan and let Pianca transform your living space into a timeless masterpiece!