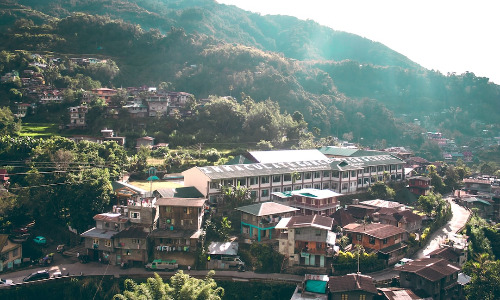 SM Investments to allocate PHP80-90bn for expansion in the Philippines
Read Time:
2 Minute, 13 Second
SM Investments Corporation is set to allocate PHP80-90bn ($1.6-1.8bn) in capital expenditure mainly for expansion activities across the group, with the bulk going to property development, reflecting the company's optimism towards the country's strong growth. SM Investments' President Frederic C. DyBuncio said during the company's annual stockholders' meeting that the majority of the expansion would focus on emerging regional centers outside of Metro Manila. The company's businesses are well-positioned and have clear strategies to participate in the country's strong growth, he added. SM Prime Holdings, SM's property arm, opened four new malls in the provinces in 2022 and currently has 82 malls in the Philippines, consisting of 58 malls in the provincial areas, and 24 malls in Metro Manila. The company also plans to launch at least three new malls this year.
SM Investments has invested in several related businesses in recent years as part of its strategy to participate in emerging high-growth sectors. The company increased its involvement in the logistics sector in 2022, bringing up its stake in Airspeed to 51%. It also acquired 100% of Philippine Geothermal Production Company to invest in renewable energy generation. SM Retail is also looking at expanding its store network by around 400 stores this year, largely from food retail and specialty retail stores.
According to SM Investments, opportunities for growth in the Philippines remain high, with increasing connectivity and the level of talent providing more impetus for expansion among business process outsourcing (BPO) firms in provincial areas. BPO revenues are estimated at over $30bn, on par with remittances from Overseas Filipino Workers.
The optimism of SM Investments bodes well for the Philippines, which has seen significant gains in employment and remittances from Overseas Filipino Workers in recent years. With the majority of SM Investments' expansion focused on emerging regional centers outside of Metro Manila, the move is expected to further spur growth in these areas.
SM Investments Corporation is a leading Philippine company invested in market-leading businesses in retail, banking, and property. It also invests in ventures that capture high growth opportunities in the emerging Philippine economy. SM's retail operations are the largest and most diversified in the country, while SM Prime Holdings, Inc. is the largest integrated property developer in the Philippines with interests in malls, residences, offices, hotels and convention centers, as well as tourism-related property developments. SM's interests in banking are in BDO Unibank, Inc., the country's largest bank, and China Banking Corporation, the 6th largest bank.
Overall, SM Investments' bullish outlook on the Philippine economy is set to drive the group's expansion across various sectors in the country.