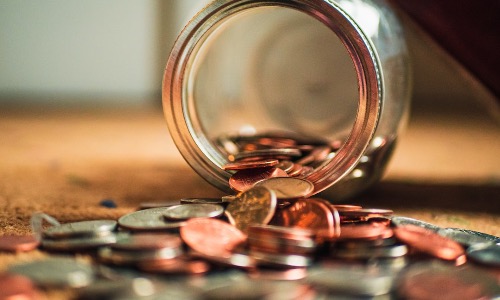 OANDA Scoops Top Industry Awards: TradingView's 'Most Popular Broker' Award and 'Best in Class' Honours with ForexBrokers.com
Read Time:
2 Minute, 5 Second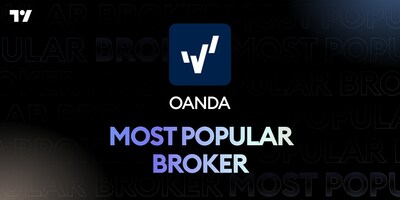 OANDA, a leading online multi-asset trading and currency data provider, has once again earned top broker rankings in this year's awards season. The company was named "Most Popular Broker" at the 2022 TradingView Broker Awards for the third consecutive year. This award, voted on by the TradingView community of over 30 million registered traders, showcases OANDA's commitment to delivering outstanding client satisfaction. Additionally, OANDA was recognized as "Best in Class for Ease of Use" and "Best in Class for Research" by ForexBrokers.com at their 2023 Annual Awards. These awards reflect OANDA's dedication to serving traders and their needs through its leading platform, transparent pricing, and fast execution. Founded in 1996, OANDA remains dedicated to transforming the way the world interacts with trading and empowering clients to trade global markets with confidence.
About OANDA
OANDA: A Pioneer in the World of Online Trading Founded in 1996, OANDA broke new ground by offering exchange rate data for free on the internet. This was followed by the launch of its FX trading platform, which played a key role in the development of web-based currency trading. Today, OANDA and its subsidiaries, including OANDA Corporation, offer online multi-asset trading, currency data, and analytics to clients worldwide, showcasing its unparalleled expertise in foreign exchange.
With regulated entities in nine of the world's most vibrant financial markets, OANDA continues to shape the way the world interacts with trading, allowing clients to trade global market indices, commodities, treasuries, precious metals, and currencies through one of the market's fastest platforms. For more information, visit https://www.oanda.com/group/ or connect with OANDA on LinkedIn.
About TradingView
TradingView is a highly popular platform for traders and investors that provides real-time data and cutting-edge market analysis software. With its diverse range of features, users can monitor global assets, seek out new trading opportunities, communicate with other traders, identify emerging trends, and execute trades directly with brokers. Discover the platform's capabilities by visiting www.tradingview.com or downloading its free mobile apps for iOS and Android. For businesses and websites, access TradingView's services at https://www.tradingview.com/widget/.
About FoxBrokers.com
ForexBrokers.com, a top source for online brokers, is a subsidiary of Reink Media Group. Founded in Michigan in 2009, Reink Media Group operates several finance-based websites with a focus on offering valuable resources, tools, and education for successful self-directed investing. Discover more at www.forexbrokers.com or visit the parent company's site at www.reinkmedia.com.