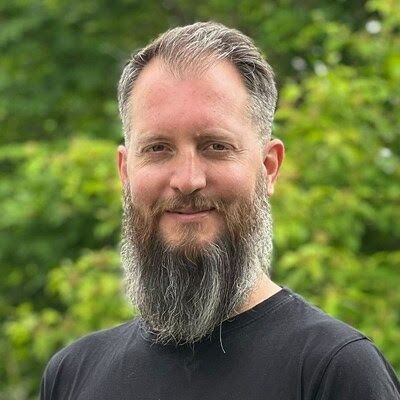 Mach49 Continues EMEA Expansion to Help Global 1000 Build Their Growth Engines
Read Time:
2 Minute, 48 Second
Mach49, the Growth Builder for Global Businesses, has announced further expansion into EMEA to help the Global 1000 build their growth engines. The expansion will involve venture building, venture investing, venture turnarounds, strategic partnering, and targeted M&A. Mach49 has also launched its Growth Institute to help organizations develop the internal innovation ecosystem that will ensure their ventures can leverage Mothership advantage, thrive in the market, and generate meaningful returns for decades to come.
Christian Lindener and Clare McKitrick have been named Co-Managing Partners of Mach49 EMEA. As part of this ongoing expansion, Mach49 broadens its London and Amsterdam teams to further support the growing base of UK and EMEA clients, including Schneider Electric, Pernod Ricard, Shell, RWE Energy, SGS, TDK, Hitachi, Standard Bank, and others.
According to Laurent Guengant, Hitachi Global Vice President, Strategy and Operations, Environmental Business Division, and Head of Corporate Venture Office EMEA, European companies are increasingly partnering with Mach49 because they are "100% focused on execution helping companies like Hitachi leverage our talent, ideas, brands, assets, competencies, capital, and customers to drive growth that matters by building internal growth engines and expanding corporate venture capital capabilities."
Mach49 partners with global corporations to create a portfolio of new ventures and investments through corporate venture capital (CVC) that disrupt existing markets and create new ones. Linda Yates, Founder and CEO of Mach49, commented, "Mach49 is expanding our capabilities and team in EMEA to help meet the region's Global 1000–led disruptive growth with Clare and Christian's leadership."
Serial entrepreneur Lindener leads cross-industry digital strategy and large-scale technology transformations with clients across EMEA. He previously was head of Airbus Scale, the corporate venturing arm of the world's leading aerospace company, where he led their internal and external innovation strategy. There he co-founded several successful startups, including Reflex Aerospace and Skyroads. Lindener joined Mach49 in 2022 as Board Member-in-Residence.
"I look forward to unlocking the potential of corporate venturing for global businesses based in Europe, leveraging our deep startup ecosystem experience, success, and foresight," commented Lindener. "Large corporations in EMEA are well positioned to embrace venture building and venture investing to create new engines of growth — keeping their corporations viable for decades to come. With a focus on execution and client success, I bring more than two decades of experience building both corporate ventures and independent startups to propel the growth of big companies and help them innovate and thrive."
Expert venture builder Clare McKitrick was Mach49's first EMEA hire and grew the regional office into the 30+ strong team it is today. She's helped build ventures for Mach49's largest clients since 2019. McKitrick also joins Mach49's new Office of People and Belonging, led by Mach49's newly appointed Co-CEO David Charpie, to ensure the region represents the very best of Mach49's global culture of growth.
"Christian and I will work together to ensure the Mach49 EMEA team has the tools they need to continue performing at the highest level so that our clients can build and invest in game-changing portfolios of ventures," McKitrick commented.
With the ongoing expansion of Mach49's capabilities and team in EMEA, the company is well-positioned to help global corporations build and invest in game-changing portfolios of ventures that will create new engines of growth and keep their corporations viable for decades to come.