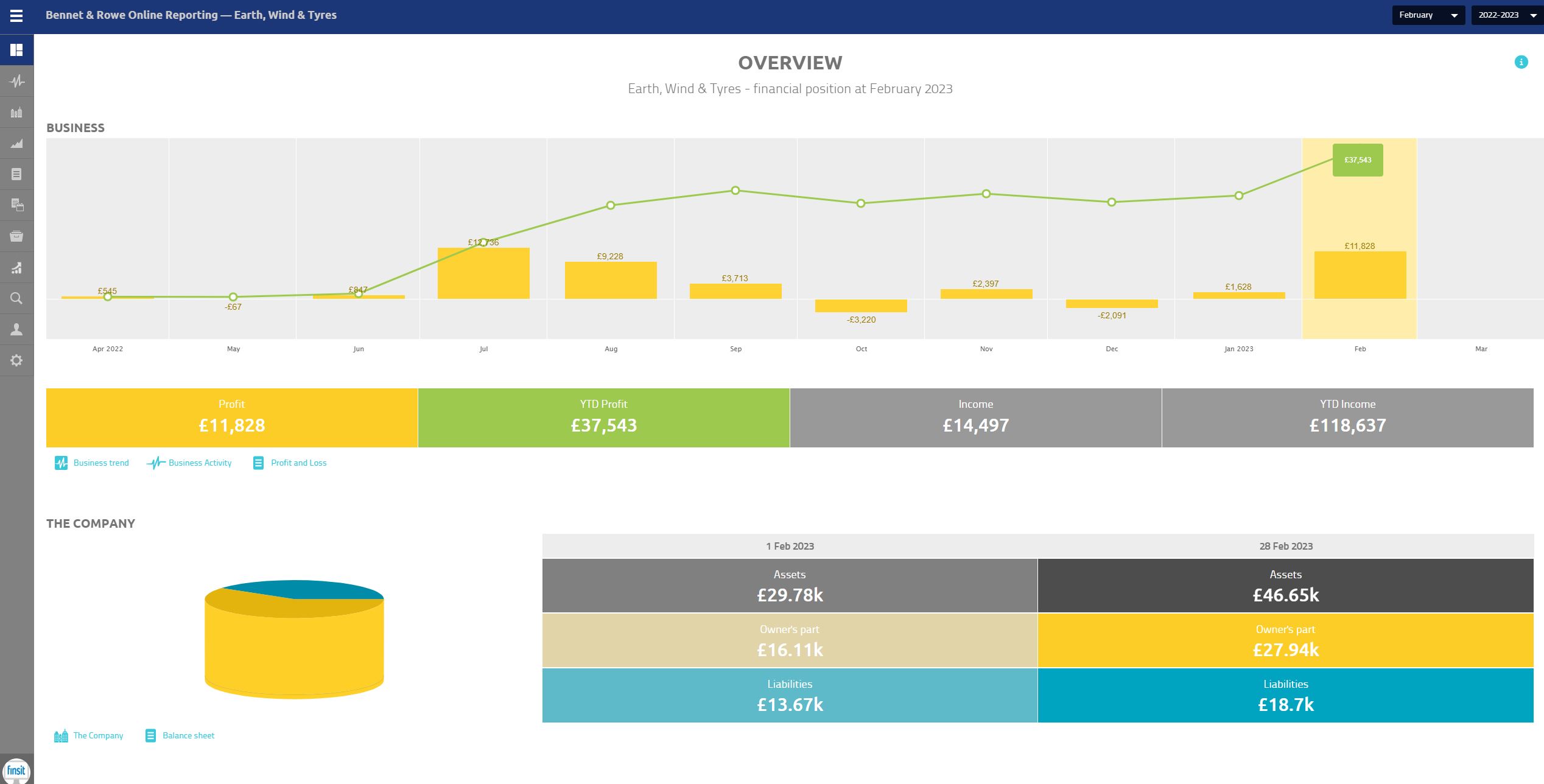 Wolters Kluwer Launches Revolutionary Finsit Cloud Financial Insights Platform
Read Time:
2 Minute, 46 Second
Wolters Kluwer Tax & Accounting UK has unveiled its latest standalone finsit cloud financial insights platform, which now integrates with Xero, the global small business platform. The platform is a cloud-based reporting tool that delivers visually appealing graphs and real-time data to offer accountants' clients a superior overview of their finances. The company also revealed that the platform now features a new forecasting module that allows business owners to make better predictions for long-term business growth and expansion.
According to Wolters Kluwer Tax & Accounting UK Managing Director, Neil Parsons, finsit's strength surrounding forecasting is helping to add clarity to what the future could look like for practices. Parsons states, "The more efficiently and clearly that accountancy practices can display key insights, the better-informed their clients will be. Finsit produces out-of-the-box business intelligence, which not only boosts their service offering but also helps practices set themselves apart from the competition. It goes beyond saving time and money – as critical as these elements are – it is helping to generate revenue streams, to facilitate conversations based on business performance and KPIs, and to build brand presence to win more clients."
The platform is now available as a standalone application or as part of the CCH OneClick accounting platform. It features key performance indicator (KPI) customisation that allows accountants to tailor KPIs to their clients' business goals. Moreover, improved client engagement functionality ensures that reports are now fully interactive, enabling accountants' clients to drill down into details within graphs to explore the most relevant aspects. Practices can also apply their branding to finsit, creating an end-to-end branded reporting experience for their clients.
Finsit has also expanded its integration with other systems. It now integrates with Xero, certified on the Xero App Store, and features CCH Accounts Production integration through CCH OneClick and Open Integration.
The forecasting module has been added to finsit to provide businesses with insights into future trends. By pulling information directly from their clients' bookkeeping data, finsit saves accountants time and enables them to focus on providing quality advice. The platform also gives users access to over 160 KPIs, which business owners can select and use to immediately see real-time, clear graphical representations of these KPIs tracked against established targets.
Ella M Doherty, owner of Aviatrix Accountancy, stated, "Finsit helps my clients to view trends in their income and expenditure over longer periods and can be a great tool during conversations with my clients around their finances and their business reporting. The forecasts delivered by finsit allow my clients to model what the future could look like, giving them the ability to spot opportunities for growth as well as any potential risks."
Finsit Product Manager, Ben Cunliffe, says that finsit is demonstrably helping practices to give their clients better forecasting insight, providing a 360-degree view of their businesses. "Finsit can also report on non-financial KPIs. This may help measure, for example, sales target goals concerning prospect meetings."
Wolters Kluwer Tax & Accounting UK will showcase the new release of finsit at Accountex London 2023, which will be held at ExCel London from 10-11 May. Attendees will be able to experience first-hand the power of finsit. To book a demo, visit Wolters Kluwer Tax & Accounting UK's website.