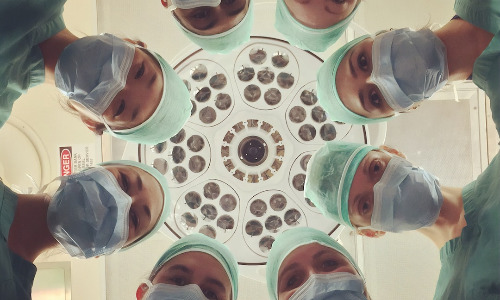 Leeds Teaching Hospitals NHS Trust Extends Contract with Epro for Clinical Workflow Solutions
Read Time:
1 Minute, 51 Second
Leeds Teaching Hospitals NHS Trust (LTHT), one of the largest acute hospital trusts in the UK, has extended its partnership with Epro, a specialist UK healthcare informatics provider. The five-year contract renewal was agreed in winter 2022 and includes Epro's latest Speech Recognition solution. Epro has been a supplier to LTHT since 2011, and today, over 4,000 users of Epro's Clinical Platform are delivering solutions including digital dictation, business resilience, Speech Recognition clinical correspondence, workflow management, and endpoint digital correspondence delivery.
LTHT provides healthcare and specialist services to over 1.5 million patients each year, including more than 200,000 emergency patients. Andy Webster, Chief Clinical Information Officer at LTHT, highlighted that it was vital to have a collaborative approach between clinicians, the project team, and Epro in implementing new front-end speech recognition functionality. Webster added, "I would have no hesitation in recommending Epro as an innovative, trusted partner."
LTHT's decision to extend its Epro implementation to include Speech Recognition was based on two key considerations. Firstly, Epro's consumption-based model means that the Trust can onboard the technology in a phased approach without incurring large upfront fixed costs. Secondly, the solution comes with a Trust specific custom language model, meaning that the speech recognition machine is pre-designed to recognise key terminology by department or speciality, reducing the time clinical staff need to spend training the speech engine.
Jonathan Elliott, Managing Director of Epro, expressed excitement at being a part of LTHT's digital transformation journey and seeing the Trust's use of Epro extend to Speech Recognition. Elliott noted, "Today, arguably more so than ever previously, NHS' priorities are clearly focused on unlocking as much clinical efficiency and capacity as possible within existing systems and workflows. This is exactly the premise upon which Epro was founded, along with our flexible and customisable approach, which means our clients get the exact solution they need to fit their own unique technological requirements."
Epro is one of the UK's leading healthcare informatics providers, supporting the NHS with clinically focused solutions that enable clinical efficiency and a better patient experience. Those interested in learning more about Epro can visit their website at www.epro.com.