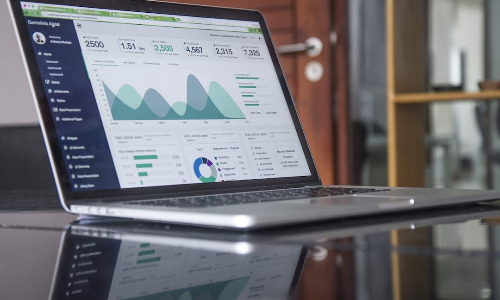 Home Office proposes new legislation to prevent fraud in the workplace
Read Time:
2 Minute, 58 Second
he Home Office has announced new proposed legislation that would make it easier to prosecute larger firms if members of staff commit fraud to benefit their business. The "failure to prevent fraud" offences would place even greater emphasis on compliance for employers and is another example of the growing clampdown on business-related criminal offences that firms need to be prepared for.
Under the new proposals, businesses will need to demonstrate that reasonable measures have been implemented to prevent fraud. This is yet another example of the increasingly complex compliance landscape that employers need to be prepared to navigate, according to Steve Smith, President of International at Sterling, a specialist background screening and identity services firm.
Smith explains that the growth of technology has led to an increasingly sophisticated fraud that is becoming more difficult to control and monitor, especially with remote working presenting further challenges to employers. Businesses are facing a wealth of hurdles that could pose a real risk to their company. Smith adds that with the Home Office demonstrating a clear focus on clamping down on unlawful activity and putting the onus on organisations to ensure they are taking steps to reduce fraudulent behaviour, employers really do need to take action now.
The new proposals come as a response to the growing number of fraud cases reported in recent years, which has led to a greater awareness of the need for prevention measures to be in place. A recent report from the UK's National Crime Agency (NCA) revealed that fraud costs the UK economy £190 billion a year, with businesses being the most common victims. The report also highlighted that remote working has led to an increase in cybercrime and insider threat, making it easier for fraudsters to access sensitive information.
The proposed legislation will require businesses to ensure that appropriate measures are in place to deter fraudulent behaviour, including conducting pre-employment screening to identify potential red flags, and monitoring employees' activities on an ongoing basis. Failure to do so could result in businesses being held accountable for fraudulent behaviour committed by their employees.
Smith warns that the new proposals will have a significant impact on businesses, particularly larger firms with a high number of employees, stating that the burden of proof will now be on the employer to demonstrate that they have taken reasonable steps to prevent fraud. He adds that the new legislation will require businesses to be more proactive in their approach to compliance and fraud prevention, including training staff and implementing robust policies and procedures.
The Home Office's announcement has been welcomed by industry experts, who have long been calling for stronger measures to prevent fraud in the workplace. However, some have raised concerns that the new legislation could create additional burdens for businesses, particularly small and medium-sized enterprises (SMEs) with limited resources.
According to Peter Jones, Head of Fraud and Economic Crime at law firm Eversheds Sutherland, SMEs may struggle to comply with the new legislation due to their limited resources and lack of expertise in fraud prevention. Jones adds that the government will need to provide SMEs with adequate support and guidance to help them implement the necessary measures to prevent fraud.
The proposed legislation is part of a wider government initiative to tackle economic crime, which has been identified as a key priority in the UK's National Security Strategy. The government has committed to investing £48 million in 2021-2022 to strengthen the UK's economic crime response, including increasing the capacity of the National Economic Crime Centre (NECC).