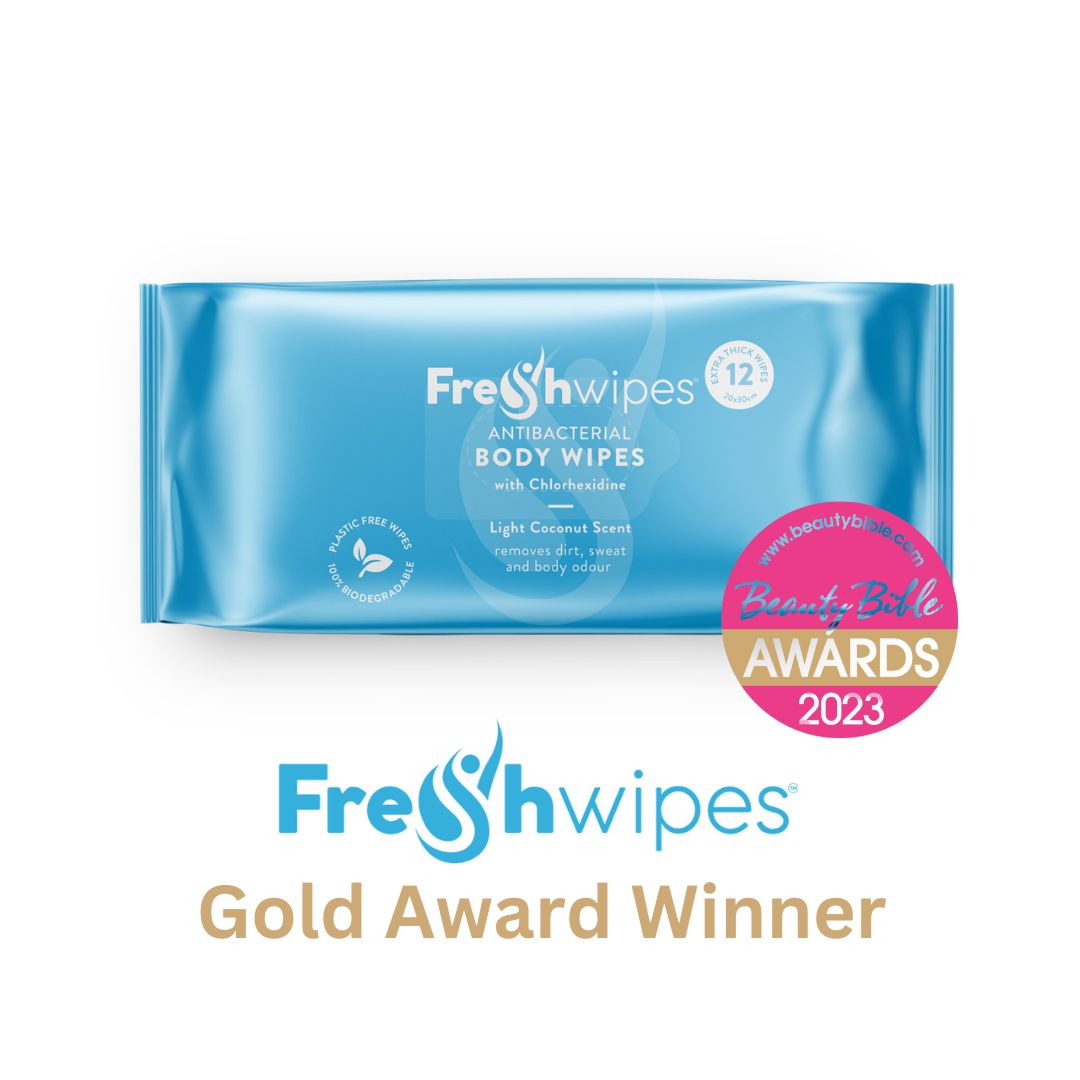 FreshWipes Coconut Body Wipes Win Gold Award in The Beauty Bible Awards
Read Time:
1 Minute, 50 Second
FreshWipes, the UK-based manufacturer of biodegradable adult body wipes, is proud to announce that its Coconut Body Wipes have won a Gold Award in The Beauty Bible Awards. The award is a testament to the quality and effectiveness of FreshWipes' Coconut Body Wipes, which have been praised by consumers for their strength, size, beautiful coconut scent, antibacterial properties and effectiveness in getting rid of body odour.
The Beauty Bible Awards are judged by real consumers who test and rate beauty and skincare products based on their effectiveness, usability, and appeal. The award-winning Coconut Body Wipes are specifically designed for adults who struggle to shower due to health, social, or time-saving reasons. Consumers include the elderly, disabled, HGV drivers, sports lovers, and people recovering from surgery who can't shower.
The wipes are 30x20cm and are made from viscose plant fibres, making them 100% biodegradable, and a great alternative to traditional wet wipes, which can harm the environment. FreshWipes' commitment to sustainability and the environment is just one of the reasons why the company has won such a prestigious award.
"With all the negative press surrounding wet wipes at the moment, we are absolutely delighted to have won this prestigious Gold award for our biodegradable body wipes from the Beauty Bible and want to thank all of the consumers who love our products and have recommended us," said Liz Barnes, Founder of FreshWipes.
FreshWipes' Coconut Body Wipes have been praised for their beautiful coconut scent and antibacterial properties, which come from the addition of Chlorhexidine. The wipes are perfect for those who want to stay clean and fresh on the go, without the need for a shower. They are also perfect for those who are environmentally conscious, as they are completely biodegradable and will not harm the environment.
The award-winning Coconut Body Wipes are now available to purchase online at www.freshwipes.co.uk, as well as Amazon, QVC, www.superdrug.com and www.mountainwarehouse.co.uk. With such positive reviews and accolades, FreshWipes Coconut Body Wipes are quickly becoming the go-to choice for anyone who wants to stay clean, fresh, and environmentally conscious. Get yours today and experience the difference for yourself!