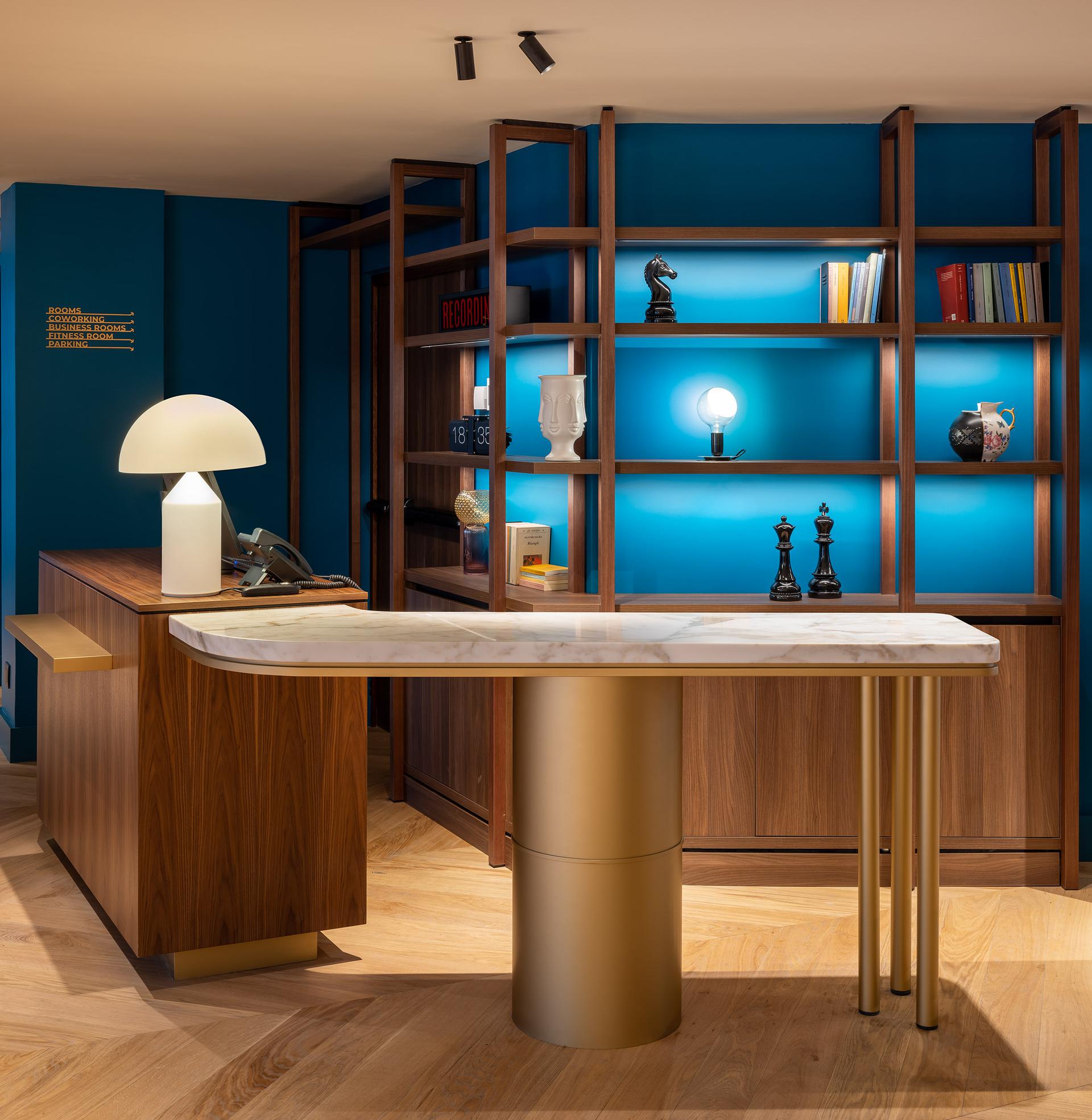 Experience a Blend of Style, Comfort, and Culture at the New Urban Hive Milano Hotel
Read Time:
2 Minute, 52 Second
Milan, the bustling city renowned for its fashion and art, has welcomed a new addition to its vibrant landscape – the Urban Hive Milano. Nestled in the heart of the bohemian Brera District, this 4-star hotel offers a perfect blend of business, co-working spaces, leisure, fitness, and relaxation. This new-age hotel is a perfect destination for international travelers who are looking for a cosmopolitan experience with a touch of sophistication.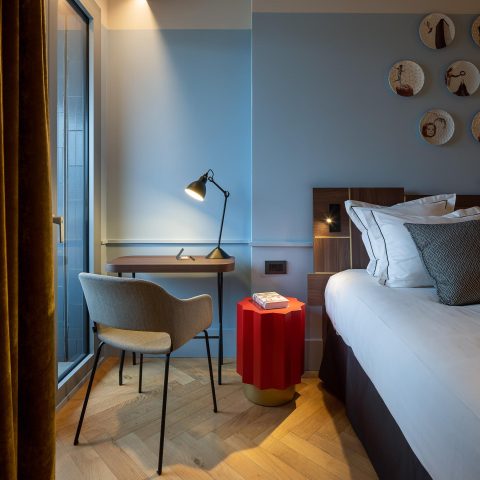 Vudafieri-Saverino Partners, a renowned architectural firm with offices in Milan and Shanghai, has been entrusted with the task of designing this exciting new project. Starting with the historic Carlyle Brera hotel, the Urban Hive concept and its 97 rooms and suites have undergone a complete overhaul, spread across seven floors. Tiziano Vudafieri and Claudio Saverino, the masterminds behind this project, have successfully created an inviting and informal space with plenty of character and color.
The Brera district has always been an artsy and unconventional hub where artists, writers, and creatives gather, making it the perfect inspiration for a hotel that doubles up as a social hub. The Urban Hive was designed to be a dynamic and intimate space where guests and locals alike can come together to socialize, work, and relax. The hotel offers co-working spaces, meeting rooms, cultural events, business lunches, and even an in-house cafe and bar – Portico 84 Cafe and Bar – that offers delicious aperitivos.
The ground floor of the Urban Hive has been transformed into a warm and welcoming space with comfortable, colorful sofas, light oak wood flooring, and soft lighting. The common areas feature a striking shade of peacock blue, which creates an elegant and relaxing atmosphere. The lobby has been transformed into a hub for socializing, with a lounge bar and spaces for events. The bar is a highlight, with its semi-circular Canaletto walnut counter, marble countertop, brass finishes, and lozenge motifs in the same hue as the walls. The hotel also has a fitness room on the underground floor, equipped with top-of-the-line Nohrd & Technogym machines.
The hotel's co-working spaces are an embodiment of the circular vision that Vudafieri-Saverino Partners have for communal areas. These areas are used differently throughout the day, with the breakfast room on the mezzanine floor transforming into a co-working space for local start-ups after 11 am. This space was designed for people who need flexible workspaces, with moveable walls that create three modular rooms for business meetings and conference calls.
The rooms and suites at the Urban Hive have undergone a makeover to create a sophisticated ambience. The architects have carefully selected three color palettes – terracotta pink, mint green, and light blue – that alternate on the floors housing the rooms. The furnishings, including the beds, headboards, bedside tables, and bookcases, have been designed by the architects themselves, and the interiors feature hints of Milan's iconic symbols, with a geometric carpet with a vintage flavor in the corridors, and matching surfaces and coverings.
In conclusion, the Urban Hive Milano is a hotel that seamlessly fits into its surroundings and offers a unique blend of business and leisure. The elegant design, warm atmosphere, and top-notch facilities make it the perfect place to call home away from home for travelers and locals alike. Whether you're looking for a place to work, relax, or just soak in the vibrant energy of Milan, the Urban Hive Milano has got you covered.