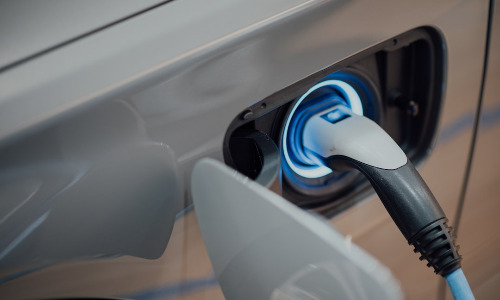 West Suffolk Council Appoints ubitricity to Deploy and Manage 100 Public EV Charge Points
Read Time:
3 Minute, 5 Second
West Suffolk Council has teamed up with ubitricity, a leading charge point operator in the UK, to launch a new network of 100 public electric vehicle (EV) charge points. The deal will see ubitricity, a wholly owned Shell subsidiary, install and maintain the infrastructure on council-owned land, enabling motorists to use a range of 5kW, 7kW, 50kW and 150kW chargers.
The public charging points will be available to drivers paying by debit or credit card, or through the Shell Recharge app. The locations for the chargers will be chosen for EV driver convenience, and will include town centres, leisure centres, country parks and car parks. A programme confirming the planned locations will be rolled out later in 2023.
West Suffolk Council is already in the top 29 percent of councils nationally for public charging points for EVs, both in total number of devices, and for devices per 100,000 residents. The council has declared environment and climate change emergencies, and is working towards being carbon net zero by 2030, with a key focus on reducing emissions from transportation.
In December 2022, the council published its EV Infrastructure Position Statement, detailing how it plans to support the delivery of EV charging infrastructure. Partnerships such as the one with ubitricity are seen as key to this work and to developing the EV charging infrastructure further.
Cllr Andy Drummond, Cabinet member for Regulatory and Environment at West Suffolk Council, said, "This sees a step change in availability of public charging points ahead of the change from fossil fuel vehicles in 2030. I welcome the collaboration with ubitricity and am delighted that the energy motorists are to be supplied is from the same company that buys the energy we generate from our council-owned solar farm, and at competitive rates."
He added, "In December we published a position statement on EV charging point infrastructure, and to see this being delivered so quickly shows the pace we are working at to be carbon net zero by 2030."
Toby Butler, UK Managing Director at ubitricity, said, "West Suffolk council is making incredible leaps when it comes to EV charge point infrastructure, delivering a blueprint for other local authorities to follow. By expanding their network to provide convenient charging facilities for both residents and businesses, they are making the transition to EV much more accessible and helping give drivers the confidence to make the switch. We are thrilled to be working with West Suffolk to help them set a standard for other councils to follow."
The move is set to encourage more motorists to make the switch to electric cars, which are becoming increasingly popular due to their lower emissions and cost savings compared to traditional fossil fuel vehicles.
The new charging points will be a mix of fast, rapid and lamppost charge points, making it easier for drivers to find a charging point that suits their needs. The chargers will be installed in locations where EV drivers are likely to stop and spend time, such as town centres and leisure centres, enabling drivers to charge their vehicles while they shop or take part in leisure activities.
West Suffolk Council's new partnership with ubitricity is expected to set a standard for other councils to follow, as more local authorities look to expand their own EV charging infrastructure in the coming years. With the government's announcement that the sale of new petrol and diesel cars will be banned from 2030, the demand for public charging points is only set to increase.
The announcement is part of a wider drive to reduce carbon emissions across the UK, as local authorities seek to meet their climate targets and improve air quality in towns and cities