Warwickshire venue launches superfast internet
Read Time:
1 Minute, 11 Second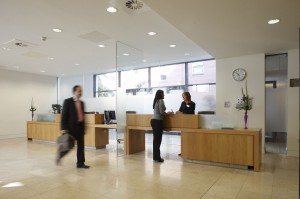 Woodland Grange Conference Centre in Leamington Spa has invested in superfast synchronous internet, capable of delivering upload and download speeds of 100Mbit/s.
The conference centre, which is part of EEF Venues, commissioned leading telecommunications experts, Gamma, to install the new system using the latest fibre optic technology to provide fast and reliable services.
David Vaughton, director of venues for EEF Venues, said: "We don't stand still here at Woodland Grange. It's not enough to provide complimentary Wi-Fi; it has to be high speed and robust to meet the needs of our busy delegates who now expect to be able to stream their media while on the go.
"Having this new technology on-site means delegates can quickly access large data files and stream videos in real time. Work aside, there are other benefits too such as being able to watch pre-recorded movies or programmes from their home TV on their tablet on-site after a busy conference or training session."
The news comes quickly on the heels of another Woodland Grange success; the venue has recently achieved a Highly Commended accreditation in the VenueVerdict Awards for excellence in customer service throughout 2012.
The British Legal Technology Forum (BLTF) is set to return to London on May 10th, 2023, and it promises to...