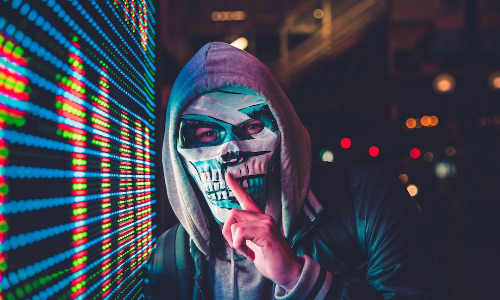 The Importance of Cybersecurity in 2023 for British Businesses: How Erdigo Helps with Edge Computing
Read Time:
3 Minute, 6 Second
In today's digital world, cybersecurity is more important than ever. With the rapid advancements in technology, the threat landscape is continually evolving, and cyberattacks are becoming increasingly sophisticated. Cybercrime is a significant problem for British businesses, and it is estimated that the cost of cybercrime to UK businesses will reach £21 billion by 2023.
To combat this growing threat, businesses must invest in solutions and capabilities that can help prevent, detect and respond to cyberattacks. One such solution is Erdigo, a platform that provides speed, security and simplicity at the edge. Erdigo helps organisations to identify and limit common cyber threats, making it an essential tool for businesses looking to protect themselves from cybercrime.
Zero-day application exploits are some of the most prominent threats that businesses face today. These attacks occur when hackers identify a vulnerability in an organisation's infrastructure and exploit it to target the organisation. Zero-day attacks are massive and can be difficult to detect because the makers of the software are not aware of the vulnerabilities, making them dangerous in terms of revenue and brand reputation.
According to recent data, in the second quarter of 2022, Distributed Denial of Service (DDoS) attacks against applications and networks increased by 72% and 109% respectively. Moreover, in the last decade, around 40% of attacks took place in 2021 alone.
To prevent and respond to zero-day attacks, businesses need to invest in a distributed edge network and a dual Web Application Firewall (WAF) solution. These solutions allow for new mitigation techniques to be tested while easily protecting the entire network. Additionally, Erdigo uses Artificial Intelligence (AI) and Machine Learning (ML) to detect threats, allowing businesses to respond to breaches in a shorter time frame and save an average of $3 million more.
As the Internet of Things (IoT) continues to advance, internet-connected devices are increasing, granting hackers unprecedented opportunities to exploit vulnerabilities. With over 43 billion IoT devices, cybercriminals have multiple attack vectors to exploit globally.
The government is already considering introducing the Product Security and Telecommunications Infrastructure Bill, which formalises the previous Code of Practice for Consumer IoT Security. The government's aim is to help consumers understand the risks associated with specific IoT devices.
It is not easy to understand the attack landscape and opportunities for cybercriminals. However, moving security to the edge of the network can help filter sensitive data locally and send only crucial IoT data to the cloud.
Edge computing is still in its infancy, and many decision-makers are unaware that by moving workflows to the edge, organisations will achieve better performance, reduced latency, lower costs, and greater scalability and reliability. The future of digital experiences is at the edge. The use of this technology protects critical infrastructure and resists the growing threats from zero-day attacks and IoT hacking.
Erdigo is a platform that helps businesses to deliver online experiences and content faster, safer, and with more control. It was formed as a result of the Limelight Networks acquisition of Edgecast in 2022. Erdigo's developer-friendly, globally scaled edge network, combined with its fully integrated application and media solutions, provide a single platform for the delivery of high-performing, secure web properties and streaming content.
Moreover, by blocking malicious bots, Erdigo ensures that more than 40% of all Internet traffic, which is bot traffic, is blocked, and real users can access the site more quickly and achieve better performance. This feature enhances the user experience and boosts overall revenue and business value.
Cybersecurity is essential for businesses in 2023, and investing in solutions and capabilities that prevent, detect and respond to cyberattacks is crucial. Visit Edgio to find out more about securing your networks, websites, systems and computers.