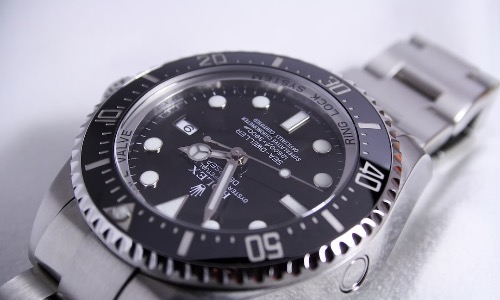 Superbrands UK list of the most iconic brands in the country
Read Time:
4 Minute, 22 Second
Consumers' changing lifestyle and behaviour have been reflected in the iconic brands that have achieved 2023 Consumer Superbrand Status, with Rolex showing it can stand the test of time, alongside Lego, Samsung and Mastercard.
In addition, brands such as Tinder, Estee Lauder, Hargreaves Lansdown, and The North Face scored highly as consumers' attitudes and lifestyle preferences shifted over the past year amid the end of lockdowns and an impending recession.
Despite a feeling of uncertainty about the future, these names remain connected to consumers through strong emotional ties and resilience to any economic challenges ahead. Furthermore, increased home working and technological advances are factors which are making us re-evaluate our perceptions of certain services and products offered by certain brands.
Rolex continues to be a favourite amongst UK consumers, with the esteemed watch maker garnering the top spot in this year's Consumer Superbrands survey for the third consecutive year. Legacy toy maker Lego also enjoyed a successful survey year, buoyed by licensed products from series such as Star Wars and Harry Potter as well as its popular Technic sets.
In third place came Samsung, whose success is attributed to its award-winning range of smartphones and other electronic goods. Apple was closely behind in fifth position, whilst search engine Google made an impressive showing, by entering the top ten for the first time in 11 years – most likely due to many businesses adapting to home working and shifting their presence online. Mastercard overtook its rival Visa this year, climbing up to fourth place, giving card payment companies an ever-increasing stake in the consumer market.
British Airways defied all odds as it flew to success with the return of foreign travel. Holidaymakers, who had been cooped up due to lockdowns and travel bans, were eager to hop aboard, guaranteeing success for this iconic carrier. Haagen-Dazs also served sweet success with their luxurious ice cream offering up a perfect way to add a little indulgence into the daily routine. Other staples such as Kellogg's have enjoyed an unexpected surge in popularity, with many turning to snacking for comfort and convenience. Meanwhile, streaming giants Netflix and Sky have become mainstays in most households and topped the list as Britain's leading TV providers.
The annual ranking of Superbrands has been providing insightful overviews into sentiment towards brands since its 1995 launch in the UK. This year's list was determined by polling 2,500 professionals and 2,500 adults for the consumer and business versions respectively, backed up by a panel of 74 leading business experts assessing 3200 brands across 86 consumer and 71 business categories. Judging criteria considered quality, reliability, and distinction. It should be noted that unlike many industry awards, the selection process of what ultimately ends up on the Superbrand accolades is impartial as brands do not have to pay or apply to be considered.
The arrival of technology-based financial service provider Hargreaves Lansdowne, beauty giant Estee Lauder, and matchmaking app Tinder as Superbrand newcomers showcases a shift in consumer behaviour towards financial awareness, physical appearance, and forming relationships. Similarly, renowned outdoor clothing supplier North Face indicates the ongoing attraction of rural activities. With the waning interest on Covid-19 developments, pharma corporations Johnson & Johnson and GSK were on the downward term in terms of relevancy; there was also a dip for popular communication app Zoom and social media platform Facebook. Evidently, consumers are actively searching for innovative products to meet their changing needs in a post-pandemic world.
It is no surprise that the four leading business brands, Apple, Google, Microsoft, and PayPal have been identified as Superbrands. Each of these innovative companies are renowned for offering incredible products and services with an emotive impact and distinctive quality. In other words, their purpose resonates deeply with people and sometimes even changes the way others think about technology's role in business. A testament to this is the fact that all four of these brands have far exceeded expectations and become widely adopted as essential components of a successful corporation or operation. Clearly, technology isn't just a trend anymore; it plays a vital part in virtually every industry today.
Damon Segal, CEO of Superbrands UK, stressed the importance of quality when it comes to maintaining a brand's top position in the industry. To be considered as a Superbrand, a product or service must not only provide utmost quality, but also engage customers on an emotional level and stand out from its competitors. Additionally, the brand should have an ideal or mission statement that customers can connect with and believe in. Brands need to stay true to their identity while also adapting with innovation to continue building customer loyalty and increasing their brand value. All those who are rewarded Superbrand Status should be proud of their accomplishments as they embody excellence in their respective industries.
Top 20 Ranking Consumer Superbrands
1 Rolex
2 Lego
3 Samsung
4 Mastercard
5 Apple
6 Visa
7 Kellogg's
8 British Airways
9 Google
10 Haagen-Dazs
11 Dyson
12 Andrew
13 Netflix
14 Heinz
15 Fairy
16 Nike
17 Coca-Cola
18 Sky TV
19 PayPal
20 Mercedes-Benz
Top 20 Ranking Business Superbrands
1 Apple
2 Google
3 Microsoft
4 PayPal
5 Emirates
6 BT
7 Mastercard
8 Samsung
9 Pfizer
10 British Airways
11 Visa
12 IBM
13 AstraZeneca
14 American Express
15 Adobe
16 Virgin Atlantic
17 Intel
18 Aviva
19 FedEx
20 Barclaycard