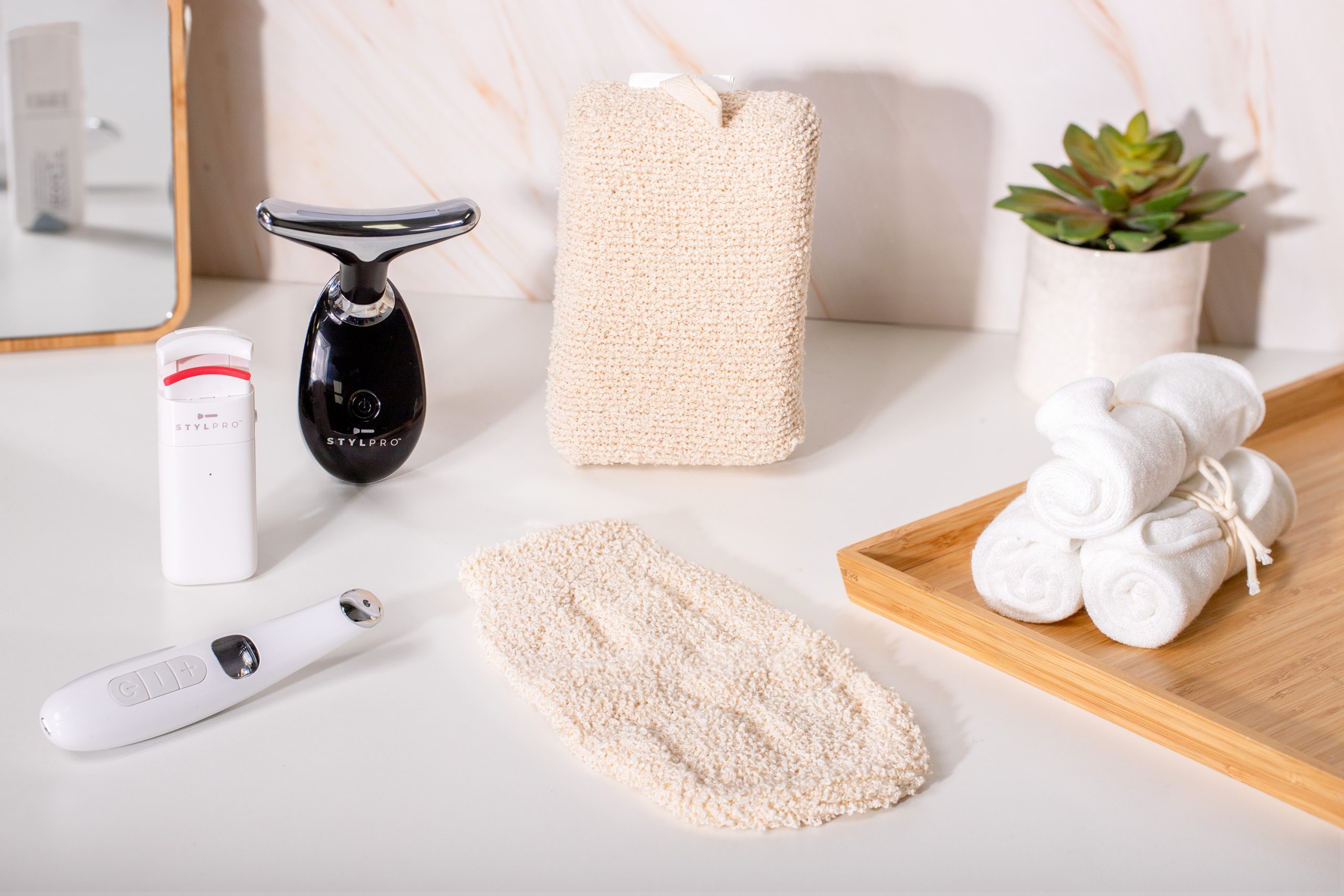 Stylideas Launches Six New Beauty and Skincare Products to Revolutionize Your Routine
Read Time:
1 Minute, 47 Second
Six new beauty products that promise to revolutionize skincare routines are set to hit the market soon, thanks to Stylideas' brand STYLPRO. The company has launched three electrical beauty tools and three eco-friendly, sustainable products that cater to all budgets and skin types.
STYLPRO has introduced the Fabulous Firmer Neck & Face Smoother, a cutting-edge anti-aging tool that reduces the appearance of wrinkles and fine lines. It focuses on the decolletage area and stimulates collagen production to tighten and firm the skin. This product offers three settings with green, red, and blue light therapy to provide customized treatment for different skin types when used in combination with your favourite serum.
Say goodbye to lash extensions and hello to STYLPRO's Hot Lash Heated Eye Lash Curler. It uses gentle heat to curl your lashes in seconds. The product heats up to the perfect temperature and is easy to use, making it safe and simple. The result is full, lifted lashes that stay curlier for longer.
STYLPRO's Bags Be Gone Heated Eye Wand is the ideal solution to reduce puffiness and dark circles around your eyes. When used with your favourite serum, it offers three modes that use thermo-therapy, vibration massage and LED red light therapy. You can customize your treatment to soothe and rejuvenate the delicate skin around your eyes and bid farewell to those unsightly bags!
In addition to these electrical beauty tools, STYLPRO has launched three eco-friendly and reusable products to make your skincare routine more sustainable. STYLPRO Bamboo Face Clothes, STYLPRO Bath Sponge, and STYLPRO Bath Wash Mitt are all vegan-approved and naturally sourced, allowing you to care for your skin while protecting the planet.
Tom Pellereau, founder of STYLPRO, said, "We are excited to launch these six new products that will transform the way you care for your skin and beauty tools. At STYLPRO, we are committed to providing innovative and sustainable solutions to make your beauty routine easier and more enjoyable."
The six new STYLPRO products will be available for purchase starting on March 13th, 2023. For more information about these products, please contact hello@stylideas.com.