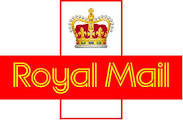 Royal Mail workers call off November 4th strike

(Reuters) Royal Mail Strike Off  – Workers at Britain's newly privatised Royal Mail postal service called off a planned November 4th strike on Wednesday, saying that the union and company had made progress in talks over pay and working conditions.
Royal Mail and the Communication Workers Union (CWU) said they were now committed to finalising an agreement by November 13, which would include an improved pay and reward offer, as well as a separate pensions agreement.
The Communication Workers Union, which represents postal workers, sent ballot papers to over 115,000 Royal Mail staff in September and said that on a 63 percent turnout, 78 percent had voted to strike for 24 hours.
www.Bizworldonline.com is a B2B online publication for the UK business community.
Please send business & company news stories to:
Business World
First Floor Offices
Unit 2 Alliance Trading Estate
Torrington Avenue
Coventry
CV4 9BH
Email: petermarshall@bizworldonline.com
Leamington Spa's very own Matthew Sparkes has ignited a fashion revolution with his trailblazing clothing venture, SPRX. With a keen...