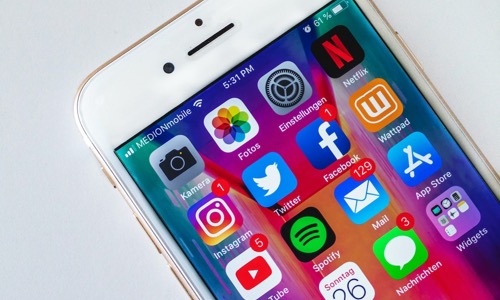 Poor Service Exposed By Anti-Social Brands
Read Time:
4 Minute, 29 Second
Businesses can't just 'switch off' social media and maintain great reputation
Ignoring or clocking off from social media is a major faux-pas being committed by businesses, as more and more users take to online networking for customer service.
That's according to seven industry experts who met at a round table event to discuss the growing impact of social media engagement on the business world.
The specialists pointed to the immediacy of social media and how poor use of the platform can be more damaging than not using it at all.
Lawrence Jones, CEO of hosting and colocation firm UKFast, believes social media engagement is a huge opportunity for businesses to grab with both hands.
He said: "UKFast has a 24/7 social media presence, be it through blogging, Facebook or Twitter. It has opened a two-way channel between us and our clients that we could never have had before.
"Being readily available online provides us with the ability to offer instant support while building great relationships with the rest of the online world. If we were to log off, we would not be able to provide the great customer care that we pride ourselves on."
Heather Baker, managing director at integrated digital consultancy agency TopLine Communications, agreed adding that if you're not regularly monitoring the site to respond to posts, your customer service flaws are left for all to see.
Baker said: "Social media is exposing gaps in customer service – legacy brands that have always got away with poor customer service are still trying to do that, but the way that social media is going it is going to cause them to struggle to keep it up."
Kate Cargill, sales and marketing manager at music-themed restaurant franchise Hard Rock Cafe, agreed, saying: "Because social media is so transparent, brands have to be pro-active and be seen to get involved. It's so instantaneous, people can be sat in your venue and you know their opinion straight away. If you don't respond straight away you will lose custom."
James Dempster, managing director at full service marketing and PR agency Cobb Healthcare, agreed, saying: "Social media encourages people who don't like 'face to face' to give instant feedback, but you can't afford to switch off from it. Businesses must dedicate a resource to it, otherwise there is no point."
Kate Joynes-Burgess, head of digital at public relations firm Weber Shandwick, highlighted the difficulties of finding the right balance in social media.
She said: "You are so conspicuous by your absence on social media. Even if you're managing customer service though different channels you have to report back to the community that you are sorting problems out. Social media gives customers the opportunity to define how businesses deliver their customer services in a very public way.
"But how are businesses supposed to shut off? If you say 'bye bye' it's like saying 'hello tolls'. You've got commit to the hours you promise to be online."
Nick Edell, head of digital studio at international communications consultancy Hill & Knowlton, added that picking the right times to focus on social media is essential.
He said: "I did some research for a client recently, and found the majority of their Facebook posts happened between 9am and 10am. They were targeting an age group of between 14 and 18, so at that time the majority of those people would either be in school or in bed. Unsurprisingly, their social media had very low engagement rates.
"It's these kinds of high-profile social media faux-pas that corporations will try to avoid. So while it might be a shame that they don't yet use social media, it isn't surprising."
Stephen Jury, content manager at the UK's second largest used car and van advertising site Motors.co.uk, described the shift within his business towards constant handling of social media.
He said: "Five years ago our acquisition team managed social media. Now, it's the marketing team because there's been such a shift in what we want to achieve from it.
"And we also moved from agency to in-house, because I don't believe any agency will give a client's social media platform the love and attention it needs."
However, Leanne Forshaw-Jones, managing director of PR consultancy LFJPR, believes the basic principles of customer service should still be at the forefront of businesses that opt to move to social media.
She said: "There is a fear within brands, that have had their own model of customer service for so long, about moving it online. But if you simplify it and say the formula is still the same, the relationship and outcome is the same but you're dealing with it in a different way, they'll soon realise they need to invest in a customer service team that works purely on social media.
"Companies are covering their ears and thinking the conversion just isn't happening. They should embrace it – it's better to be there, using it and to be in control of it."
www.Bizworldonline.com is a B2B online publication for the UK business community.
Please send business & company news stories to:
Business World
First Floor Offices
Unit 2 Alliance Trading Estate
Torrington Avenue
Coventry
CV4 9BH
Email: petermarshall@bizworldonline.com