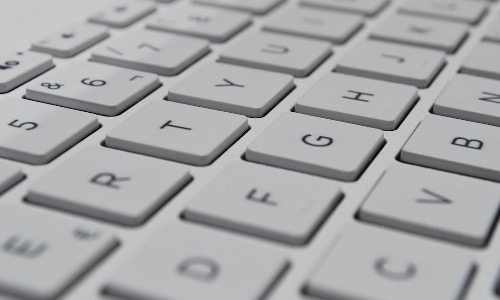 Policy Monitor joins Cyber Resilience Centre for London as Founding Member of its Cyber Essentials Partner Scheme
Read Time:
2 Minute, 23 Second
Not-for-profit initiative pledges to keep the Capital's small business community safe
Wimbledon-based cyber security and risk management experts Policy Monitor has joined the Cyber Resilience Centre (CRC) for London as a Founding Member of its Cyber Essentials Partner scheme. Working with the Mayor's office for Policing and Crime, the CRC for London is part of a network of 9 regional centres across the country whose role is to support small and medium-sized businesses (SMEs) and third sector organisations to reduce their vulnerability to cybercrime. As a Founding Member of CRC's Cyber Essentials Partner scheme, Policy Monitor joins a team of experts who are dedicated to helping businesses in the Capital ensure compliance with the Government-backed Cyber Essentials programme.
Nick Denning, CEO of Policy Monitor said, "The CRC plays a crucial role in supporting the Government's new cyber strategy. Focused on 'getting the basics right', the police-led, not-for-profit organisation provides easy access to a range of free resources including newsletters, tutorials and up-to-date guidance from the National Cyber Security Centre. We are delighted to offer our knowledge and expertise by becoming a Founding Member of CRC's recently launched Cyber Essentials Partner Scheme. With over 1 million SMEs in the capital city alone, we look forward to working closing with the CRC to demystify the cyber security landscape and improve the resilience of London's thriving business community."
Simon Newman, CEO of the CRC for London said, "We're delighted to welcome Policy Monitor to our newly-launched Cyber Essentials Partner scheme. It's really encouraging to see so much interest in our mission to improve cyber resilience across the City's business community, and we've been incredibly lucky with the calibre of Partners signed up to the initiative. Nick and the team at Policy Monitor are perfect examples of the altruistic and forward-thinking mindset that we all need to employ to tackle this urgent issue. We're really excited to see how we can make a difference together."
Policy Monitor recently launched the latest version of the company's flagship Cyber Security Policy Monitor (CSPM) solution. The cloud-based system helps measure, manage and monitor an organisation's cyber security workflow and compliance, giving cyber security peace of mind to organisations of all sizes, including SMES. CSPM helps companies without a large IT team or budget to understand the risks they face and to identify immediate cost-effective methods of protection, that reduce their attractiveness to cyber criminals. CSPM starts businesses on the journey to certification in recognised security standards such as Cyber Essentials and IASME.
For more information about the Cyber Resilience Centre for London, visit https://londoncrc.co.uk/ To find out more about Policy Monitor and CSPM, visit Policy Monitor