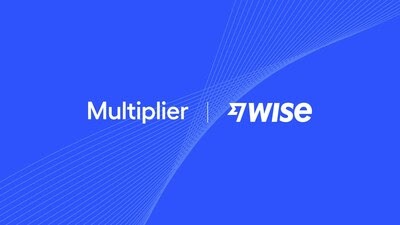 Multiplier Partners with Wise Platform to Streamline Global Payroll for International Businesses
Read Time:
1 Minute, 48 Second
Multiplier, a global employment platform, has partnered with Wise Platform to enhance global payroll for international businesses. The partnership allows Multiplier's clients to make payouts to freelancers and contractors in 57 currencies worldwide using Multiplier's optimised payments infrastructure. This reduces transaction times and provides real-time visibility into payment progress. The integration with Wise Platform enables freelancers and contractors to receive payouts much faster, with over 50% of payments processed by Wise globally being instant.
Multiplier simplifies the employment process for companies operating abroad by handling local labor laws, compliance, employment contracts, payroll, benefits, taxes, and more via a user-friendly SaaS platform. However, freelancers and contractors in certain markets were previously waiting up to three days to receive payments. With Wise's fast and low-cost cross-border payments and Multiplier's built-out payment capabilities, customers can now benefit from faster and more streamlined payouts to their freelancers and contractors.
This partnership provides an all-in-one solution for Multiplier's global customers, revolutionising the way businesses make international payments. The integration empowers Multiplier's clients to quickly and efficiently pay international employees and contractors in their preferred currencies. The partnership also allows banks, businesses, and other major enterprises to leverage Wise's global payments network and offer cheaper, faster, and easier payments to their customers from the convenience of their own platform.
Vamsi Krishna, co-founder and Chief Product Officer at Multiplier, said that the integration is a huge benefit for their customers who use Multiplier to make hiring, onboarding, and executing payroll for overseas employees a breeze. Surendra Chaplot, Global Head of Product (Cards, Wise Business and Wise Platform), stated that they are thrilled to team up with Multiplier to transform the payroll management experience for global businesses.
Founded in 2020, Multiplier operates in 150 countries and has a proprietary technology that simplifies the employment process. Wise is a global technology company that has built an entirely new cross-border payments network to power money without borders for everyone, everywhere. With over 60 partners worldwide, Wise Platform saves banks and businesses time and money by allowing them to seamlessly bring fast, cheap, transparent, and convenient cross-border payments to their customers.