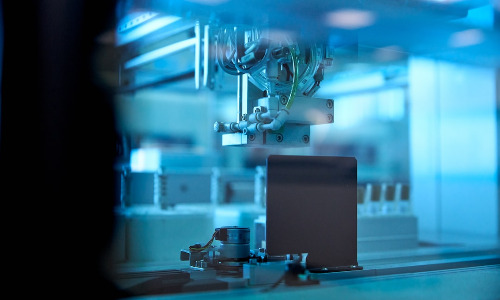 Medtronic Recognized as One of the World's Most Ethical Companies by Ethisphere
Read Time:
1 Minute, 44 Second
Dublin, March 13, 2023 – Medtronic plc, a global leader in healthcare technology, has been recognized by Ethisphere, a leader in defining and advancing the standards of ethical business practices, as one of the 2023 World's Most Ethical Companies. This award honors companies that demonstrate business integrity through best-in-class ethics, compliance, and governance practices. In 2023, 135 honorees were recognized spanning 19 countries and 46 industries. Medtronic is one of only two honorees in the 'Healthcare Products' industry category.
Geoff Martha, Medtronic Chairman and Chief Executive Officer, expressed his pride in the award and the company's 95,000+ global employees and the customers they serve. "We strive to act responsibly and earn the trust of our customers and communities, and this award is a true testament to our 60-year mission to maintain good citizenship in all the communities in which we live and operate, and to society in general."
Tara Shewchuk, VP and Chief Ethics & Compliance Officer at Medtronic, emphasized the company's commitment to ethical sales practices. "At Medtronic, we believe ethical sales are durable sales, and this award affirms our commitment to delivering results the right way."
Ethisphere CEO Erica Salmon Byrne echoed this sentiment, stating that "organizations that commit to business integrity through robust programs and practices not only elevate standards and expectations for all, but also have better long-term performance. We continue to be inspired by the World's Most Ethical Companies honorees and their dedication to making real impact for their stakeholders and displaying exemplary values-based leadership. Congratulations to Medtronic for earning a place in the World's Most Ethical Companies community."
The World's Most Ethical Companies assessment process includes more than 200 questions on culture, environmental and social practices, ethics and compliance activities, governance, diversity, and initiatives that support a strong value chain. It serves as an operating framework to capture and codify the leading practices of organizations across industries and around the globe.
Medtronic's corporate ethics can be found in the 2022 Integrated Performance Report and by visiting http://www.medtronic.com/ourimpact.