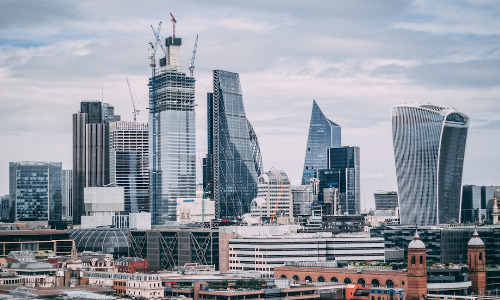 London Business Activity Rebounds As Founders And Employees Remain Optimistic About The Future
Read Time:
2 Minute, 42 Second
London business activity has rebounded sharply as confidence levels have improved, according to a study conducted by Oracle NetSuite, a provider of integrated financial planning software. The study revealed that business founders and employees in London are more optimistic about their prospects for 2023 than they were last year. 75% of founders are more optimistic about their business prospects in 2023 than 2022 and 48% expect their business to grow. Founders' concerns around recession and inflation have dropped by 35% and 33% respectively compared to 2022.
The study was conducted on more than 500 business founders and workers in London. It revealed that 37% of the London workforce would like to start their own business this year. Furthermore, 75% of London founders feel more optimistic about their business' prospects for 2023 than they did for 2022. Meanwhile, 79% of full-time workers plan to start their own business, and 67% plan to do so in the next two years. The top reasons workers in London want to start their own business in 2023 are to be their own boss (52%), gain more control over their lives (51%), become wealthier (35%), and challenge themselves (34%).
Despite their optimism, London business founders know it's a tough environment, and many are trying to counter challenges by focusing on profitability and pricing. The top challenges facing London founders are rising costs/inflation (50%), increasing energy costs (51%), and the knock-on effects of a recession (47%). To address these challenges, London founders have shifted their priorities and will be focused on improving profitability (42%), managing costs (37%), and growing revenue (32%) in 2023. To improve profitability, 33% of London founders plan to increase the price of products and services by up to 10% this year, with a further 18% noting they plan to increase prices by up to 20%. Only 15% of founders said they will not raise prices in 2023.
Cloud technology is seen as a key solution by almost all London business founders who are using it to navigate an economic environment that is challenging. 81% of London founders are using cloud technology to navigate economic challenges, and 93% of them are seeing the benefits. The top three benefits they are experiencing from cloud technology are being able to run their business remotely (30%), being able to conduct accurate financial reporting (28%), and being able to automate processes like payroll and invoicing (27%). Workers who may be looking to start their own business also recognize the importance of technology. In fact, 91% believe technology will play a key role in the success of a new business.
The study's findings suggest that London's entrepreneurial spirit is shining brightly as the city's business founders and workers remain optimistic about the future. "It's encouraging to see so many business founders and workers looking positively at the year ahead," said Nicky Tozer, EMEA SVP at Oracle NetSuite. "Our study suggests that founders are adapting to the persistent risk posed by inflation and recession by doubling down on productivity, the use of cloud technology, and meeting pricing pressures head-on. The city's entrepreneurial spirit is shining brightly, as evidenced by the quarter of workers currently bringing in additional sources of income to their day job."