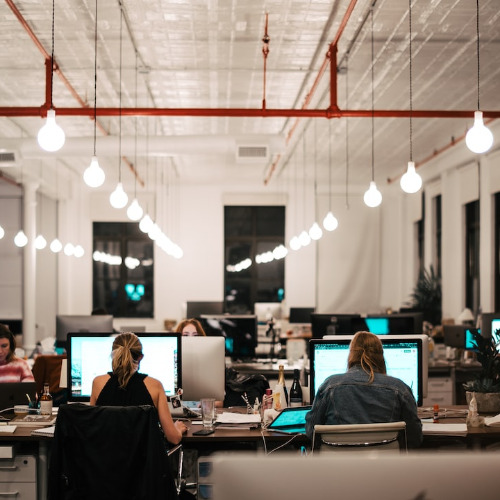 Encouraging Workers to Return to the Office
Read Time:
1 Minute, 56 Second
With flexible working hours and good pay being the two major factors that attract employees to a workplace, it is becoming increasingly challenging for bosses to convince their workforce of the benefits of working in an office environment. Remote working has become the norm for many, but it has also created a sense of isolation and lack of collaboration among employees. As a result, it is now up to employers to shape the future of work by showcasing the value of the office.
One of the biggest challenges facing office workers today is the need to prioritize technology and ensure that workplaces are healthy and safe. With the spread of COVID-19, clean air has become a top priority. This not only involves reducing the transmission of the virus, but also improving air quality by reducing CO2 levels, particulate matter, and VOCs, all of which can have a negative impact on health and productivity. The air quality in the buildings where we work and live is crucial to our well-being, yet it often goes unnoticed. Employers must take action to address this issue and create a healthier and more dynamic work environment.
Investing in smart technology is a key part of this process. By providing employees with access to mobile interaction, employers can streamline their office capacity and create a more efficient working environment. This will benefit the workforce as a whole, as they will have access to more resources and be able to pre-empt office capacity, leading to a more streamlined work experience.
However, simply mandating a return to the office is not the solution. To truly engage employees and improve their morale, employers need to invest time, energy, and budget into creating a working experience that meets their expectations for 2023. This means creating a healthier and more dynamic environment that delivers on the promises of the modern workplace. It also means justifying why you want them back in the office.
The journey to a better future of work starts now, and employers must take the lead by investing in technology, improving air quality, and creating a dynamic and engaging work environment. By doing so, they will not only improve the well-being of their employees, but also increase productivity and foster a sense of collaboration and community within the workplace.