Businesses Act Faster on Debts
Read Time:
1 Minute, 51 Second
Debtors given 12 days less to pay in Q4 – prior to threat of legal action
In a further sign of increased business confidence, during Quarter 4 2013, businesses clamped down on the time they allowed customers to delay payment before threatening legal action.  The time from invoice to instructing a Letter Before Action (LBA) to be issued decreased by 12 days between Q3 2013 and Q4 2013, according to the latest debt recovery statistics from commercial debt recovery law firm, Lovetts Plc.  Furthermore, the average debt being chased rose by 31% on the previous quarter.
Whether buoyed by more positive reports of economic recovery or simply a desire to end the year with all large debts paid, Lovetts figures show that businesses appeared to tighten the reins on late payers in the final quarter of 2013, focusing efforts on the biggest outstanding bills.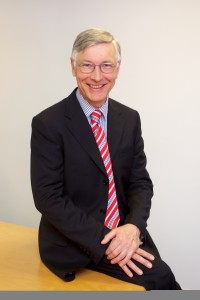 Charles Wilson, CEO of Lovetts said: "On the whole, these figures represent a marked and welcome shift in attitude and action by UK businesses during the final quarter of 2013.  It would seem that increasingly positive reports of a recovery have instilled greater confidence amongst businesses to pursue outstanding commercial debts.
"It's a change in the pattern we saw in the height of the recession when nervousness of upsetting customers prevented businesses taking firm action to deal with debt.  Late payers were given the upper hand and got away with not paying their invoices for months on end.  This is no way to get businesses back on a sound financial footing.   Firms are now acting faster and demonstrating to customers that they won't tolerate late payment.  It is important these firms don't simply 'cry wolf' and fail to proceed with legal action where it is needed.  With new late payment legislation offering businesses the opportunity to recover reasonable costs there really is very little justification for letting late payers lie."
www.Bizworldonline.com is a B2B online publication for the UK business community.
Please send business & company news stories to:
Business World
First Floor Offices
Unit 2 Alliance Trading Estate
Torrington Avenue
Coventry
CV4 9BH
Email: petermarshall@bizworldonline.com