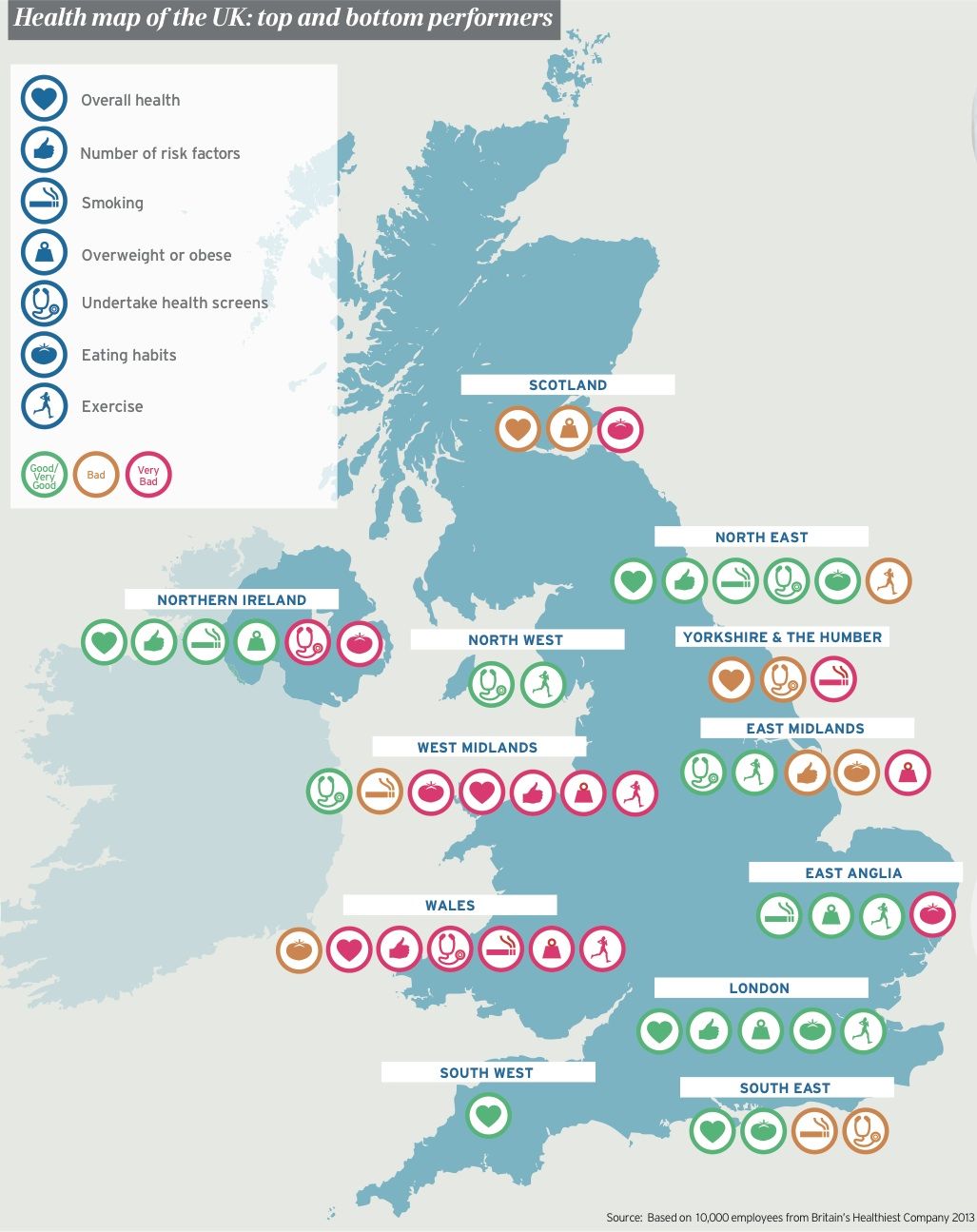 THE SEARCH IS ON FOR BRITAIN'S HEALTHIEST COMPANY AS FINANCE SECTOR LED THE WAY IN 2013
Read Time:
3 Minute, 56 Second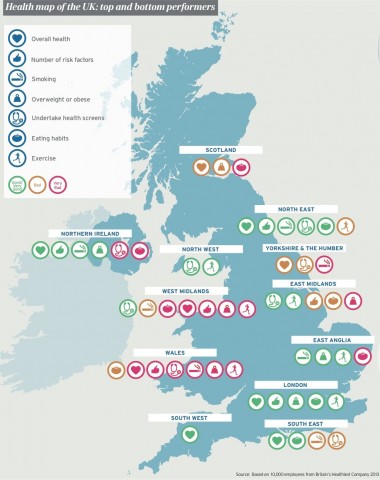 PruHealth with Vitality, the health insurer and wellness programme provider and Mercer, the global consulting leader in talent, health, retirement and investments, have today launched Britain's Healthiest Company 2014.  It aims to find and celebrate the country's most outstanding organisations demonstrating best practice and innovative approaches to looking after the health and wellbeing of their staff.
Nomura International plc, the investment bank and Lloyds of London, the insurance specialists both scooped awards last year. Nomura walked away with the top titles of Most Active, Healthiest Diet and Most Smoke-Free large company in the UK and took third place in the overall Britain's Healthiest Company award. Lloyds of London was highly commended in the Healthiest Workplace category.
Nomura's new office by the Thames offers a wealth of facilities and services for the 3,600 staff that work there. These include four eating areas; a state-of-the-art gym; private consultation rooms where employees can visit a nurse, doctor, dentist, counsellor or occupational health specialist; a bicycle bay (including a maintenance area, lockers and showers); a kitchen garden on the roof terrace; and a multi-faith prayer room. The idea is to help employees find a good work-life balance, which can be difficult within banking's culture of long, demanding hours.
Britain's Healthiest Company will survey employers and employees at organisations with over 50 employees to gain a deeper insight into some of the biggest health risks and trends at the heart of the corporate nation's health.  It will also highlight those that are delivering real and measurable benefits, not only in the health and wellbeing of their people, but also in the health of their balance sheets.
By taking part, each company will receive a Corporate Health Report detailing the main health and lifestyle risks facing their organisation, tailor made recommendations on how to improve, and how they are benchmarked against other companies.  Participating employees will also receive a Personal Health Report providing a unique insight into their health and recommendations on lifestyle changes they can make.  The research, analysis and production of the Health Reports will be undertaken by the University of Cambridge and RAND Europe, which collaborate on health research through the Cambridge Centre for Health Services Research. For further information and to register visit:  www.britainshealthiestcompany.co.uk
To launch Britain's Healthiest Company 2014, a new UK health map reveals that London has the healthiest workers while Wales fares the worst, based on a combination of lifestyle choices and clinical outcomes of 10,000 employees across the country. It shows stark variations in the health and lifestyles of the British working population and exposes the healthiest and unhealthiest regions in the UK, highlighting where we live and work really does have an impact on our health.
The study analysed lifestyle, behavioural and clinical risk factors including weight, diet, exercise, smoking, alcohol intake, stress, cholesterol and blood glucose levels, blood pressure as well as how often people attend health screenings to monitor and understand their health.
Top healthiest regions in the UK
London
Northern Ireland
{North East
{South East
South West
{North West
{East Anglia
Overall 86% of British workers have an average Vitality (health) Age** of 4.1 years older than their real age due to unhealthy lifestyles.  In comparison, workers in London have a health age of 3.2 years older than their actual age, while those in Wales are 5.5 years older due to their lifestyle choices.  (Find out your Vitality Age at www.vitalityagecalculator.com)
Londoners are the slimmest (65% in the healthy range) and do the most exercise (45%), while the North East came up top eating most healthily (74%), smoking the least (26%) and are most conscious about their health, attending on average 1.44 health screenings every year. At the other end of the scale, nearly three quarters (74%) of workers in Wales are not exercising enough and over half (55%) smoke. The West Midlands also fell short with only 42% in the healthy weight range and just 57% eating a healthy, balanced diet.
                                                BEST                           WORST
Overall Health                          London                         Wales
Obesity rates                            London                         Wales
Eating habits                            North East                    West Midlands
Exercise                                   London                         Wales
Smoking habits                        North East                    Wales
No of risk factors/bad habits    Northern Ireland Wales
No of health screens                North East                    Wales
www.Bizworldonline.com is a B2B online publication for the UK business community.
Please send business & company news stories to:
Business World
First Floor Offices
Unit 2 Alliance Trading Estate
Torrington Avenue
Coventry
CV4 9BH
Email: petermarshall@bizworldonline.com