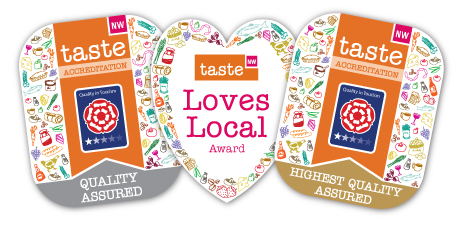 Tasty assessments from Quality in Tourism and Taste Northwest
Read Time:
1 Minute, 40 Second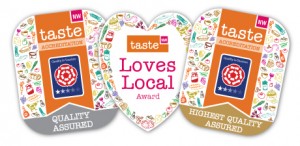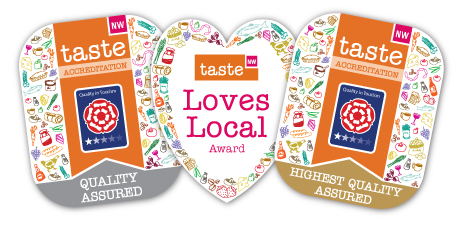 Quality in Tourism the official assessment service for Visit England are working in partnership with Taste Northwest using the nationally recognised VisitEngland Taste Award to promote  Taste Accreditation in Cheshire, Cumbria, Greater Manchester and Merseyside.
The partnership brings the two companies together to beneficially combine the assessing of food and its establishment, with a specialised food awarding body to help promote the establishments in the North West. Taste Northwest is a company specialising in supporting and promoting food establishments in the North West areas.
The assessment of restaurants, pubs, cafes, inns and tearooms follows structured criteria to ensure all Taste Northwest awarded eateries are of the highest possible standards. The main focus of the awards is to allow the consumer to visit quality places to eat – without any guess work.
The assessment criteria for securing the Taste Accreditation Award is based on the quality of food, use of locally and regionally sourced produce and ingredients, as well as excellent customer service.
Scoring is based on:
First and last impressions of the exterior
Bar and restaurant facilities and décor
Cleanliness in all areas
Hospitality and service efficiency
Food quality and presentation
Imaginative creative dishes using seasonal produce
Use of locally or regionally sourced produce
Each participating business receives a written report and overall score. Scores over 80% receive Highest Quality Assured Accreditation with scores between 60-79% receiving Quality Assured Accreditation.
Neil Quigley, Director at Quality in Tourism, says: "We are very happy to be working with Taste Northwest. The work that they do to support the quality food industry in the North West is fantastic and we are really pleased to help continue that through our Assessment Services."
www.Bizworldonline.com is a B2B online publication for the UK Business Community.
Please send business & company news stories to:
Business World (Newspaper & On-line Magazine)
First Floor Offices
Unit 2 Alliance Trading Estate
Torrington Avenue
Coventry
CV4 9BH