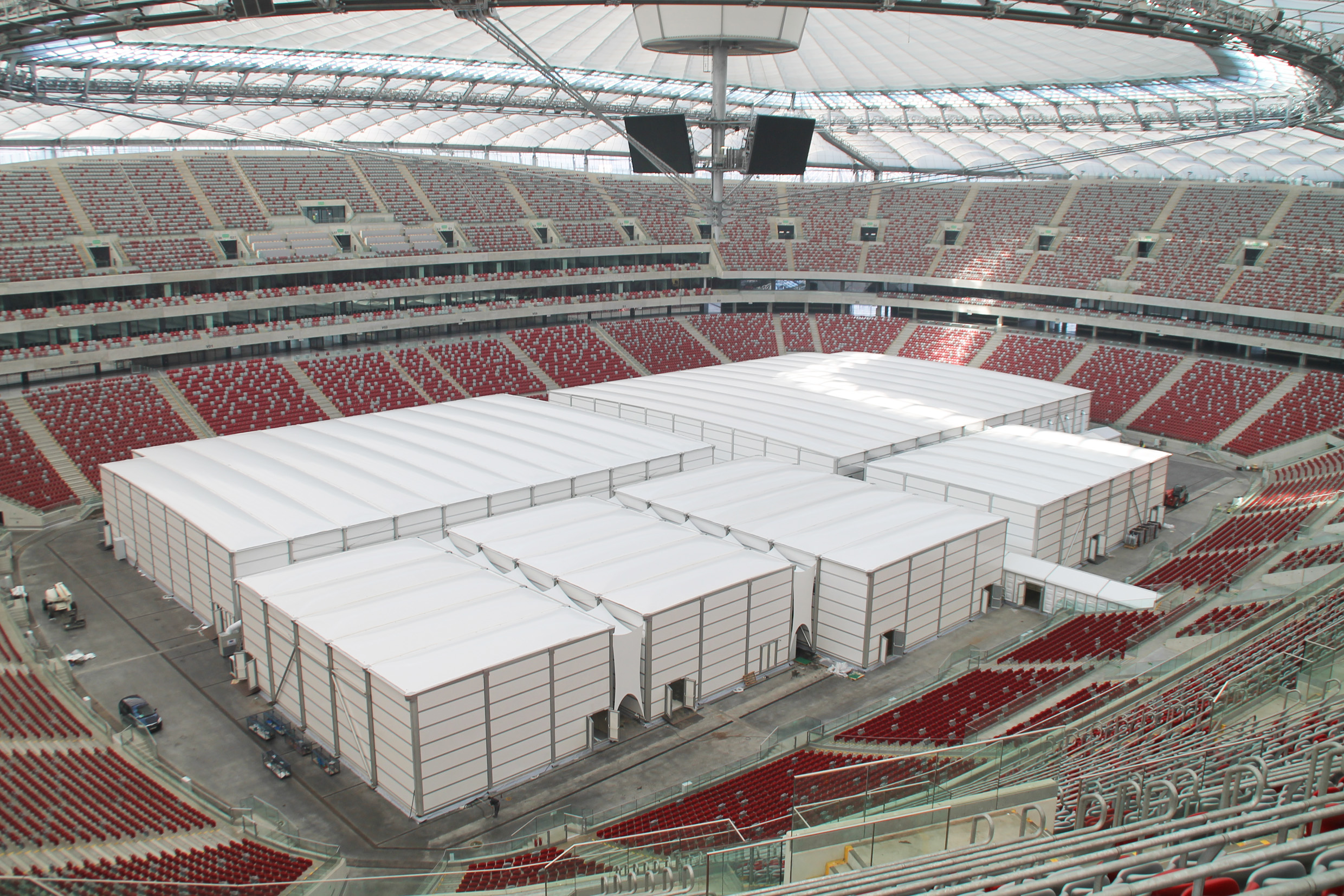 Northampton-based Neptunus prepares for United Nations Climate Change Conference
Read Time:
1 Minute, 54 Second
Northampton-based Neptunus prepares for United Nations Climate Change Conference………….
Northampton-based temporary structures specialist Neptunus has been appointed to provide temporary conference facilities at this year's United Nations Climate Change Conference at the National Stadium in Warsaw, Poland.
Taking place from 11 – 22 November the 19th session of the Conference of the Parties to the UNFCCC on climate change has been co-organised by the Polish Ministry of Environment.
Neptunus, based on Cob Drive, Swan Valley, has extensive experience in the provision of international conference venues having already supplied UN Climate Conferences in Bonn and Copenhagen. Most recently Neptunus has been involved with the EU Climate Summit in Denmark and the Energy & Climate Summit in Switzerland.
UN guidelines stipulate that the conference should take place in one huge location so the 75,000 sq. m National Stadium in Poland was chosen. Neptunus will optimise the available space by constructing several of its Evolution structures on the arena floor to form individual session venues.
In total these will provide 9,000 sq. m of space that can accommodate as many as 10,000 delegates and guests. The facilities include three conference rooms, two plenary session rooms providing 5,200 sq. m with capacity for 3,000 occupants as well as media rooms and sanitary facilities.
For energy efficiency and comfort, each Evolution structure is thermally insulated as standard using rigid wall panels and double-skinned air filled roofs. Neptunus will also add acoustic barriers for extra soundproofing. After the event, Neptunus will swiftly dismantle the structures for use in other projects, which fits in with UN climate policy recommendations.
"We're pleased that our temporary solutions have again been recognised by the UN Climate Conference," said April Trasler, Neptunus' UK managing director. "Our innovative technologies ensure the same standard as permanent buildings, and the structures' flexible dimensions will allow the National Stadium to be transformed into a professional conference venue. What is more, the environmentally-friendly components will add to the message sent by the upcoming climate summit."
www.Bizworldonline.com is a B2B online publication for the UK business community.
Please send business & company news stories to:
Business World
First Floor Offices
Unit 2 Alliance Trading Estate
Torrington Avenue
Coventry
CV4 9BH
Email: petermarshall@bizworldonline.com