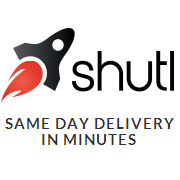 Ebay Bids To Dominate Delivery With Shutl Acquisition……
Read Time:
2 Minute, 3 Second

London based technology company Shutl's acquisition by ebay is just another example of how speed of delivery is continuing to shape the ecommerce landscape.
The move by eBay to buy Shutl is seen as an attempt to steal a march on the other giants of online sales. Amazon the world's largest online retailer has itself been trialing same day delivery in the United States but is limited by its centralised distribution business model. It has however, recently embarked on building additional distribution centres near major cities across America in an attempt to make same day delivery for its customers feasible. Google is also providing limited same day services and would also appear to see speed of delivery as the next major battleground for online sales.
Ebay's own same day service Ebay Now has been operating in some US cities but involves employing its own drivers and may have been proving challenging for a company with no previous experience of the logistics business. Shutl is not itself a courier service but a technology company that has developed the software that leverages the services of pre-existing local courier companies and allows retailers to have a section of their site that allows their customers to upgrade to a same day, in fact within 90 minutes delivery, or to select an hour window when they would like to take delivery.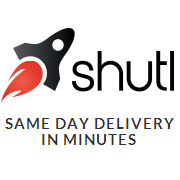 How the acquisition will impact on the relationship between Shutl and its already impressive list of high street customers remains to be seen. If anything the recent tie-up between Argos the UK's largest multi-channel retailer and ebay, where customers can collect items they have bought on the ebay sales platform from an Argos store, seem to indicate that it may prove a workable model. Indeed in light of this acquisition it would seem that Shutl may well have been instrumental in helping to broker the tie-up.
It remains unclear as to what ebay paid for shutl and if the Shutl brand will remain or be changed to Ebay Now.

The Ebay, Shutl and Argos link may just prove to be the answer to Amazon's increasing dominance of the online market place.
Tags: Ebay, Shutl, Argos,
www.Bizworldonline.com is a B2B online publication for the UK business community.
Please send business & company news stories to:
Business World
First Floor Offices
Unit 2 Alliance Trading Estate
Torrington Avenue
Coventry
CV4 9BH
Email: petermarshall@bizworldonline.com