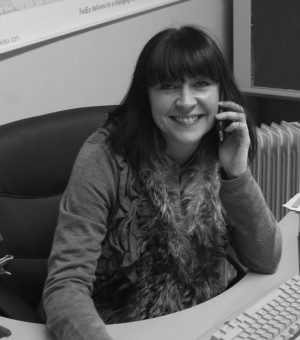 Coventry Courier Firm Offers Flexibilty To Ad Hoc Shippers
Read Time:
3 Minute, 50 Second
A common problem for many businesses requiring cheap but reliable shipping for their growing number of on-line sales is predictability says Coventry courier.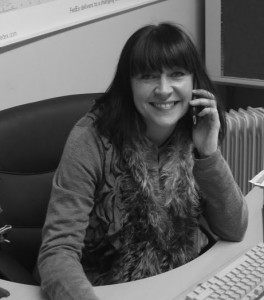 Many of the major names in parcel delivery will only offer contract rates to regular shippers – meaning those firms, unable to predict the number of parcels they are likely to send, are left out in the cold.
Defenda Transport & Logistics Ltd, through their Defenda Couriers division are offering businesses falling within the Coventry CV1 to CV8 post code areas the chance to benefit from extremely low cost shipping without the need to predict volumes.
April Donnelly, 'New Business' Director at the company, Said, "There is nothing worse for businesses than missing out on favorable shipping rates just because they can't give an accurate projection of their weekly, monthly or annual traffic. Here at Defenda Couriers we intend to address that problem. We are offering industry leading rates based on the number of items sent per visit we make"
Where established companies can give information about the expected number of items they are likely to send out, through historical data, normal contract rates can be negotiated with Defenda Couriers based on the profile of the shipper and the type of products being sent. However, the flexibilty of a daily ad hoc rate is proving very popular for those organisations that can't.
April continued, "We are in the business of making shipping easy for our customers. They need to concentrate on building their business and need access to competitive rates to do so. By offering these rates up front, we can help them develop their sales, which of course becomes a win, win, situation for them and us. As the number of items they send increases, helped by our low rates, so do their profits, and of course we pick up that extra work which in turn is great for us".
Utilising a combination of their own vehicles and partnering with some of the global players in the parcel delivery business, Defenda Couriers gains access to the networks of the likes of ParcelForce, TNT and FEDEX. The company can therefore offer huge savings on delivery for both small and large shippers alike.
Convinced of the business model April says, "With rates from £4.70 + Vat for parcels up to 30kg and as long as 1.5m, we have a proposition that will benefit almost all businesses in the Coventry area that rely on getting products out reliably, cheaply and efficiently. We offer a next working day service, so the customer's of our customers are not left waiting for their purchases. This will encourage them to buy again and recommend where they made their purchase to their friends".
Although to obtain the very lowest rate, customers would need to be sending a reasonable number of packages, the quantity bands & flexible nature of the service allows them to combine a couple of days sales to maximise their savings. Even modest shippers sending between 1 and 5 items are only faced with a charge of £7.50 + vat. The lowest prices to be found when you consider the generous size and weight limits being offered.
For those sending between 5 and 9 items the price reduces to just £6.95 + Vat, with 10 – 14 costing £6.15 + Vat.
With substantial discounts for higher bands, a fully tracked and signed for next working day service, and no fuel surcharge, it is easy to see why business is increasing at a blistering pace for the Coventry based company.
Whilst fellow Coventry companies may be benefiting initially from the quantity discounts, Defenda Couriers is a national company and even organisations outside the core Coventry post codes area can take advantage of a single parcel rate of £7.50 + Vat. Still a significant reduction on what they are likely to be paying.
In addition to the next day low cost parcel delivery service Defenda Couriers are at the forefront of a UK wide sameday courier service and pallet delivery across the United Kingdom. Warehousing and fulfillment of customers orders are also seen as strong growth areas by the firm.
www.Bizworldonline.com is a B2B online publication for the UK business community.
Please send business & company news stories to:Business World
First Floor Offices
Unit 2 Alliance Trading Estate
Torrington Avenue
Coventry
CV4 9BH
Email: petermarshall@bizworldonline.com
  Defenda Transport & Logistics Ltd is an associate company of Artefekz Limited publishers of Bizworldonline.com