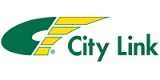 City Link Failure Brings Surge In New Business For Other UK Couriers & Parcel Carriers
Read Time:
2 Minute, 33 Second
City Link's Christmas Day Announcement Of Winding-Up Leaves Staff & Customers Scrambling To Find Alternative.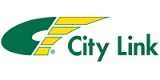 Many of failed parcel carrier City Link's larger customers were quick to announce the transition of their deliveries to other parcel companies despite the announcement by City Link coming on Christmas Day.
Their ability to seamlessly transfer their deliveries to alternative carriers despite the fact that most of the country was settling in to their Christmas Dinner and the Queen's Speech when the announcement was made, has left many smaller firms suspicious that they had prior warning and already had contingency plans in place which could be implemented quickly, whilst they as smaller customers were kept completely in the dark and are still even now, attempting to sort out the headaches the failure has caused.
In addition to the difficulties facing many smaller customers of just finding alternative parcel carriers, thousands of items in transit were left stranded in City Link depots around the UK, with small companies returning after the holiday to the time consuming task of dealing with a deluge of angry customers wanting answers about their un-delivered goods.
The demise of City Link has of course placed extra pressure on other parcel carriers throughout the UK which in spite of the initial strain of dealing with the additional traffic will be hoping to benefit long term in what is an increasingly competitive market.
One company with mixed feelings about the failure of City Link is fellow Coventry based parcel & courier company Defenda Couriers. It has itself seen a huge increase in parcels since the City Link announcement.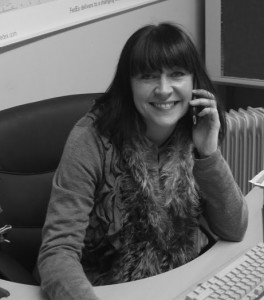 Speaking To Business World, April Donnelly, 'New Business Director' at Defenda Couriers said: "We of course have very mixed feelings about the whole situation with regards to City Link. Whilst it is always nice to pick up extra parcel traffic, nobody wants it to be on the back of another company's failure. Behind all the headlines are thousands of lives around the country that will be adversely impacted by this failure. The decision to wind the company up will devastate many families but to do so on Christmas Day seems to have added insult to injury judging by the comments we are hearing from ex-employees, owner drivers and previous City Link customers we are speaking to.
As a company, Defenda Couriers had an unusual relationship with City Link – providing both drivers and vehicles to cover some of their routes and at the same time in direct competition with them for parcel customers here in Coventry and indeed throughout the rest of the UK", she continued.
"Like many suppliers to them, we will be unlikely to receive payment for the services we provided. Unlike many however, due to our size it will have a negligible impact on us. Sadly though, I understand it has already had the domino effect of pushing some smaller businesses and owner drivers over the edge".