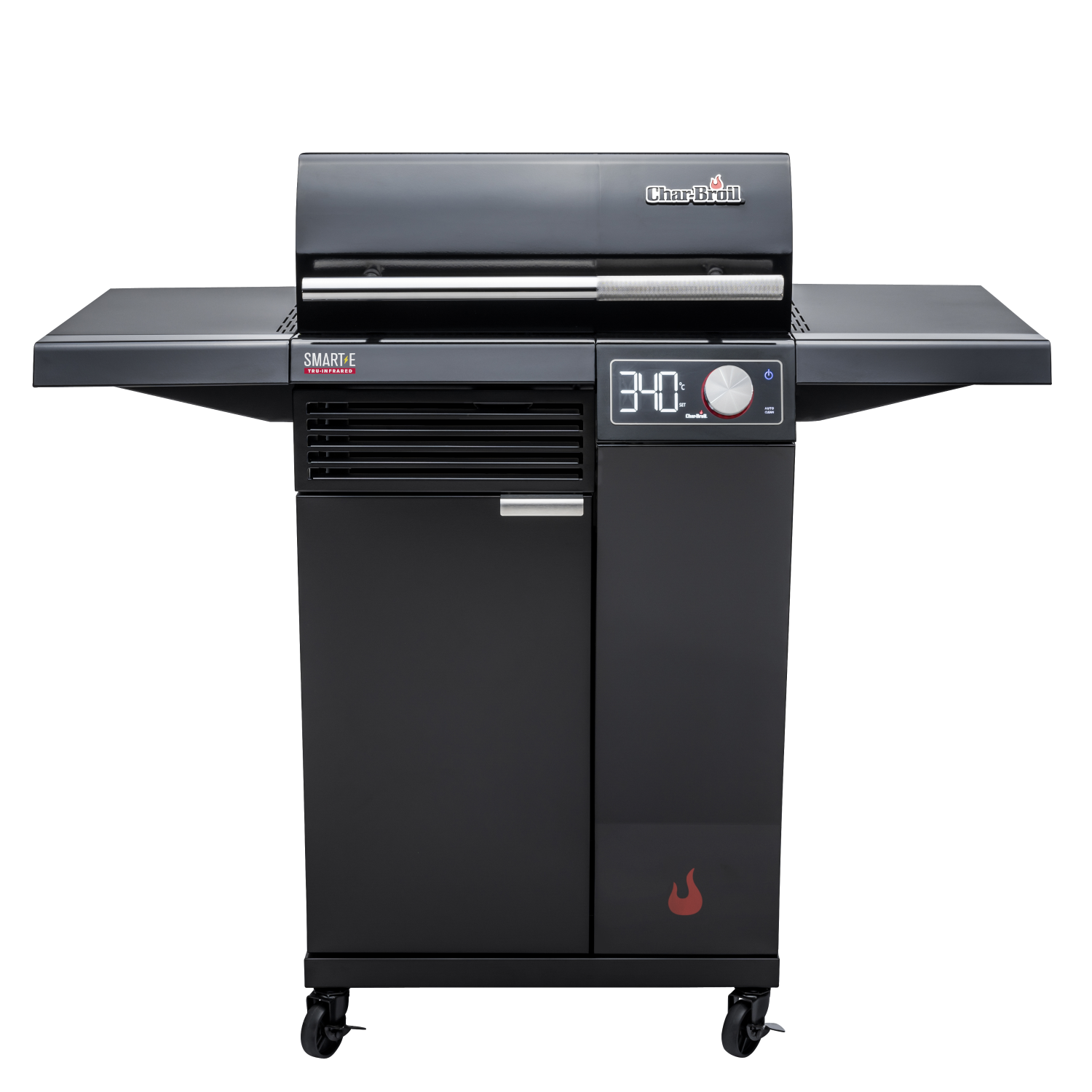 Char-Broil introduces Electric Smart-E grill with auto-cleaning technology and precision temperatures
Read Time:
1 Minute, 30 Second
Char-Broil, the family-owned manufacturer of outdoor grills and grill accessories, has unveiled its latest innovation in BBQ technology, the Electric Smart-E grill. The high-performance grill boasts E-Power, full electric heat, with no gas or charcoal needed, and Smart Precision temperature control system that allows the user to maintain the perfect temperature between 90-370oC for consistent cooking.
One of the most significant benefits of the Electric Smart-E is its TRU-Infrared technology, which eliminates flare-ups and provides even heat, producing juicier and more flavorful results. The patented TRU-Infrared system includes a unique emitter plate that collects the meat juices, preventing food from drying out, and returns the moisture back to the food on the grill. The system also helps retain full control of temperature and cooking level and makes cleaning significantly easier.
The Electric Smart-E has an intuitive Digital Temperature Control system that displays the actual and set temperatures, allowing for precise temperature regulation. The grill heats up to 260oC in under 15 minutes and provides ample cooking space with a large 2-piece grilling surface featuring TRU-Infrared technology and a stainless-steel warming rack.
For easy mobility, the grill has lockable steering rollers and foldable side shelves that provide additional surface space. The grill also comes with a front cabinet with interior shelf for convenient storage. The Electric Smart-E can be customized through the MADE2MATCH system, which offers additional storage and griddles.
The grill is made of black porcelain-coated steel with a curved lid, and the control panel features a one-touch power button and a colour indicating light ring around the temperature control. The Electric Smart-E is available in the UK from March 2023 at garden centres nationwide for an RRP of £799.99.