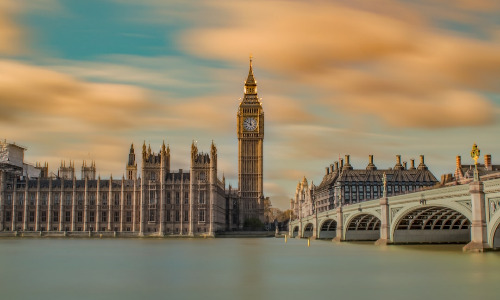 Chancellor's Spring Budget Focused on Sustainable Energy and Carbon Capture
Read Time:
2 Minute, 13 Second
The Chancellor of the Exchequer, Jeremy Hunt, recently presented his Spring Budget to the UK Parliament. The budget outlined the government's economic growth plan, focusing on four areas: enterprise, education, employment, and everywhere. The Chancellor announced several big-ticket items in the budget, including investments in sustainable energy production and carbon capture technologies.
However, some have criticized the budget for its lack of measures to address energy efficiency. Timothy Holman, Head of Consultancy at a leading UK firm, noted that the Chancellor missed an opportunity to build on previous announcements related to energy efficiency.
Despite this, businesses will be pleased to hear that the existing tax Super-deduction scheme will be replaced with a new policy of full capital expenses. This change should help make net zero capital expenditure investments much more viable.
The Chancellor also committed to extending the Climate Change Agreement scheme for another two years. This scheme incentivizes businesses to reduce their Scopes 1 and 2 emissions with a discount on their Climate Change Levy. However, this extension was originally announced two years ago, and some have criticized the lack of new measures for non-domestic energy users.
The bulk of the budget's investment in energy was focused on new electricity generation and carbon capture technologies. The Chancellor announced a new innovation fund through Great British Nuclear for Small Modular Reactors, with the aim of providing a quarter of the UK's electricity supply from nuclear power by 2050. In addition, the government has allocated £20bn for carbon capture technology, with the hope of capturing 20-30 million tonnes of CO2 each year by 2030.
While some have praised these initiatives, others have criticized the government's high-risk strategy. Timothy Holman noted that relying on unproven technology to achieve net zero emissions by 2050 may not be the most effective approach. Instead, Holman suggested focusing on reducing businesses' reliance on fossil fuels and accelerating energy efficiency measures.
One potential cause for concern is a plan to update the Control for Low Carbon Levies (CLCL) with a new framework that "reflects the Government's energy security priorities." This plan, which could impact the subsidies for future renewable energy projects, has been the subject of much lobbying since its introduction in 2017.
Overall, the Spring Budget focused heavily on sustainable energy production and carbon capture technologies. While some have criticized the lack of measures related to energy efficiency, businesses can take advantage of the new policy of full capital expenses. The government's investment in nuclear power and carbon capture technologies may prove to be a high-risk strategy, but it could also help the UK achieve its goal of net zero emissions by 2050.