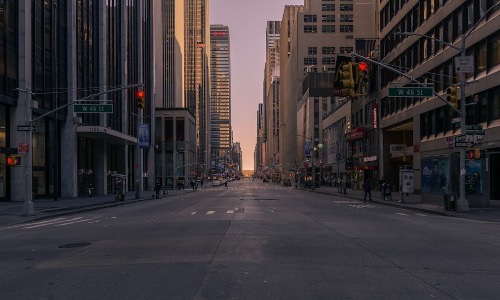 BioCatch Report Reveals Scams Account for Over 50% of Reported Banking Fraud in Europe and Middle East
Read Time:
2 Minute, 40 Second
In the digital age, bank fraud has become an ever-increasing threat that disrupts progress and affects the lives of consumers across the globe. Scammers are utilizing new and sophisticated methods to target vulnerable people in society, with the elderly being the most at risk. According to the BioCatch EMEA Fraud Intelligence Report, which was released on April 27, 2023, 52% of reported digital retail banking fraud cases in Europe and the Middle East were due to scams. BioCatch researchers found that this has become the favored and most effective tool used by cybercriminals across the region, causing losses to surpass $41 billion globally in 2022.
BioCatch, the leader in behavioral biometric intelligence and digital fraud detection, analyzed the digital behavior of online users to protect individuals online. The report offers a high-level view of the fraud landscape based on aggregated data from financial institutions across EMEA for twelve months beginning in January 2022. Additionally, the report includes data and insights collected by BioCatch's Global Advisory and Threat Analyst teams.
The report highlights the rise of remote access fraud in the region, with cybercriminals using Remote Access Trojan (RAT) attacks to execute fraud and observe and commit social engineering attacks on their victims. RAT scams were found to be the cause of 12% of all fraud in EMEA. Furthermore, the report indicates that over 70% of RAT scams originated via a phone call from scammers directly to their human targets. Shockingly, 85% of these remote access cases involved seniors, illustrating the increased risk of digital banking for vulnerable demographics.
The report also highlights that Authorized Push Payments (APP) scams caused the greatest losses, and banks in the region are moving quickly to address this issue with the introduction of new UK legislation from the Payment Systems Regulator (PSR). These types of scams involve criminals tricking bank customers into authorizing a payment to them, often by impersonating legitimate organizations or individuals. The BioCatch report reveals that APP scams are the #1 cause of fraud losses in the UK.
BioCatch CEO, Gadi Mazor, emphasizes the need for financial institutions to recognize the pivot cybercriminals have made away from attacking systems to now focusing on humans. Mazor stated that "we as a community of banks, governing bodies, and vendors must work together to devise solutions and regulations that protect our customers' privacy and financial assets. This is possible, and we must act quickly."
BioCatch counts over 25 of the top 100 global banks as customers who use BioCatch solutions to fight fraud, drive digital transformation, and accelerate business growth. BioCatch's Client Innovation Board, an industry-led initiative, including American Express, Barclays, Citi Ventures, and National Australia Bank, helps enable BioCatch to identify creative and cutting-edge ways to leverage the unique attributes of behavior for fraud prevention.
The BioCatch EMEA Fraud Intelligence Report reveals the need for a shift in approach to address the evolving threat of cybercrime in the banking industry. It is crucial for financial institutions, governing bodies, and vendors to collaborate and work towards solutions that safeguard customer privacy and financial assets. BioCatch's behavioral biometric intelligence and advanced fraud detection technology offer a potential solution for fighting fraud and accelerating digital transformation.