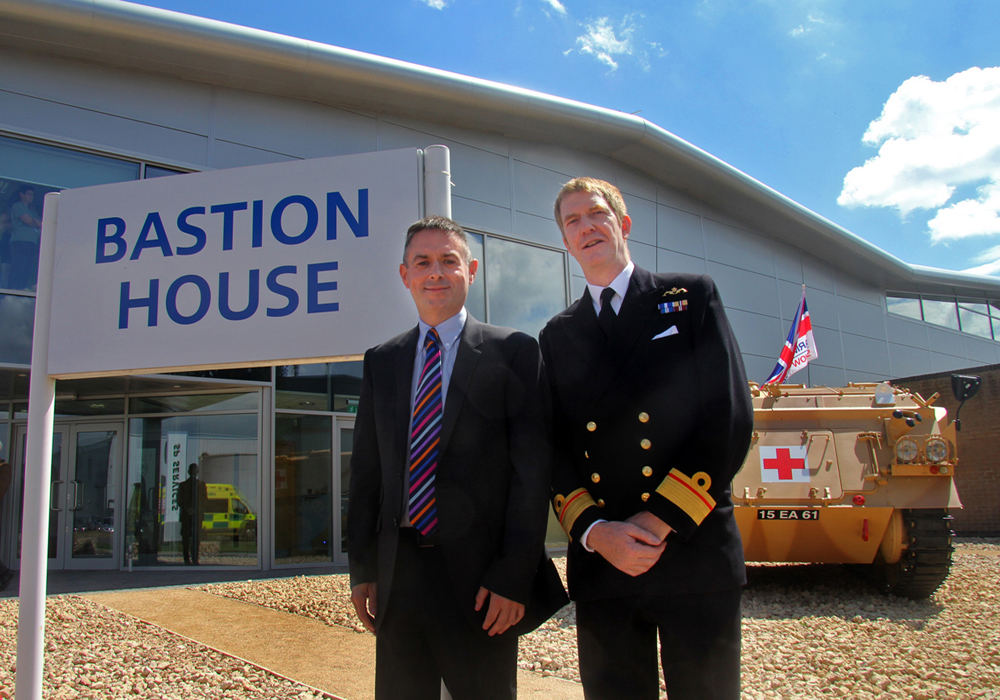 2014 IS THE YEAR OF BUSINESS RECOVERY
Read Time:
4 Minute, 54 Second
2014 will be the long awaited year of business recovery across the UK, forecast one entrepreneur whose successful company built over the past quarter century maintained a £7 million turnover despite "the lean years" of recession.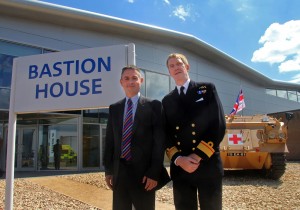 Steve Bray, MD of global medical supplies firm SP Services (UK), is confident that the "green shoots" of recovery have arrived and will lead to an increase in business.
His company has managed to buck the trend by taking on more staff while also investing in Bastion House, a new £2 million HQ which opened in Telford last year, and is named in honour of the British Army HQ in Afghanistan which it supports with medical supplies.
With the New Year comes a new business confidence with the firm now actively looking to expand with the acquisition of smaller medical supply enterprises.
But the last three years have been "tough," confessed Steve as the recession bit hard with customers making severe cuts in their supply demands.
"It hasn't been easy. Profits have been down since 2008 but in the face of adversity we've still managed to expand in a recession to maintain business growth, and steadily increase turnover," said Steve, whose Australian depot donated emergency medical equipment after the recent disaster in the Philippines including face masks, hand gels and gloves.
His company supplies thousands of essential products ranging from plasters and first aid kits for individuals and companies to a whole range of medical equipment for the military, hospitals, ambulance, fire and rescue services, police, prisons and mines.
Most Premiership football clubs are also on the client list. With a wide customer base ranging from the Ministry of Defence to Manchester United, SP Services even managed to open a new outlet down under in Queensland, Australia.
A UK leader in its field, SP Services markets itself as "the Argos" of the first aid business with a catalogue style sales approach and a large "one stop shop" for all medical equipment needs.
He praised one of the big banks, Barclays, for believing in his business and helping his firm to continue to expand despite the recession.
"Being allowed to expand into larger premises with a warehouse five times larger than our previous one, meant that we could buy more stock at better prices and discount it to our customers," said Steve, a former St John Ambulance volunteer.
"This has allowed us to be very competitive and gain new customers across the world. It means that we can use our buying power to also help the NHS which is constantly under pressure to save money.
"I do believe that 2014 will be a good year. We are starting to see some good positive signs that we are finally coming out of the recession."
The 2012 London Olympics was a springboard for SP Services when it became an official supplier of first aid and emergency medical kits, with hopes high to also supply the Brazil Olympics as well as the Commonwealth Games in Glasgow later this year.
The Olympics contract led to a ten per cent increase in turnover, with exports up 20 per cent across the world with the UK seen as the home of good quality, innovative medical products.
SP Services will be in Dubai in January for a large healthcare exhibition to show how it can supply hospitals and ambulance equipment, while a record number of delegates from Libya, Syria, the Middle East and Africa have also shown interest in SP products at the Birmingham NEC trade show last autumn. A recent exhibition in Dusseldorf also led to a record number of enquiries.
An export boost mixed with a revival in the UK market has prompted the setting up of a new contracts team with Business Development Manager Rob Smith and Purchasing Manager Nick Alexander joining the team at SP Services with the aim of clinching new business.
Steve has just returned from a visit to the United Nations in Geneva to develop a business link with the large aid organisations.
Plans are also being made to increase staff from 34 to more than 40 by Spring and a new showroom at their Telford premises is starting to pay dividends with everyone from householders to holidaymakers and business health and safety officers walking in to buy first aid kits, defibrillators and other healthcare equipment.
"We are very positive about 2014 and need to get more staff in place with office based jobs in sales and marketing," said Steve, whose staff open late to fulfill last minute orders for urgently needed medical equipment when stocks run low in hospitals and medical facilities in the UK.
"It's all too easy to get drawn into a negative mind-set during hard times, but I believe that our positive investment in the lean years of recession is now paying dividends and I strongly believe that SP Services and other UK businesses will turn the tide in 2014 and get back to a very healthy state," said Steve.
"SP Services have shown, and will continue to show, that a dynamic, proactive business with dedicated staff can not only survive difficulty but grow within it, something that makes me very proud."
For more information about SP Services (UK) and its product range visit www.spservices.co.uk or call into the showroom where an Armoured Personnel Carrier, used as an ambulance in Iraq, is parked proudly outside, highlighting SP Service's medical supply support for UK troops across the world.
www.Bizworldonline.com is a B2B online publication for the UK business community.
Please send business & company news stories to:
Business World
First Floor Offices
Unit 2 Alliance Trading Estate
Torrington Avenue
Coventry
CV4 9BH
Email: petermarshall@bizworldonline.com