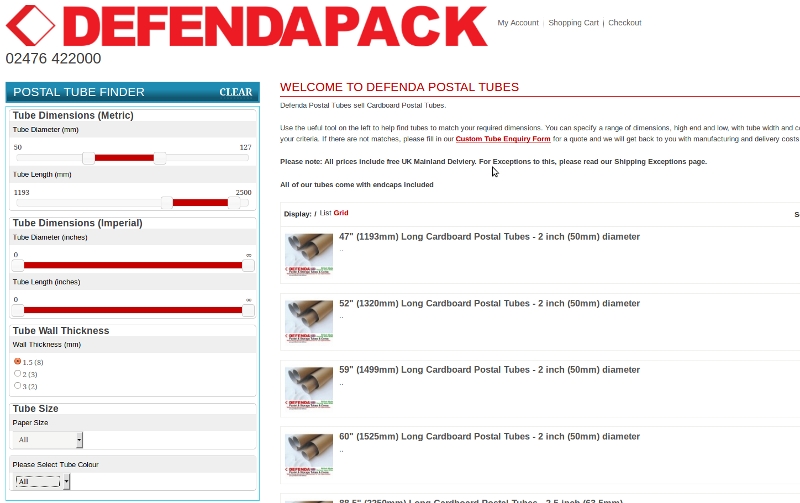 Defendapack launches tool to help users find postal tubes
Coventry company, Defendapack, based in Torrington Avenue, Tile Hill has launched a new website to help customers find postal tubes to match their exact specification. This site could help those who use postal tubes to transport things save thousands of pounds each year.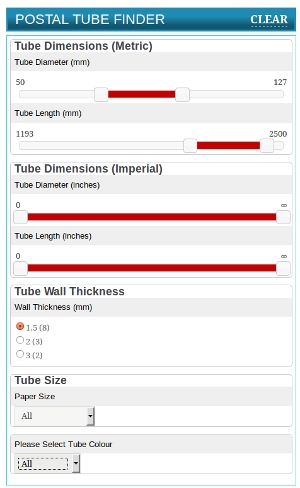 Defendapostaltubes.co.uk allows visitors to specify a range of dimensions (length, width, diameter, tube thickness) and other attributes such as colour and will display all tubes that fall within those ranges.
Marketing Director, Paul Clark says:
" We often found ourselves fielding phone calls and emails from customers wanting tubes to transport specific items. Many were submitting enquiries for tubes whose specifications were very close to existing tubes that we stocked. However, because the tubes didn't match the exact specification, many of our customers would try to order custom made tubes because they could not easily find tubes that were close enough in size.
" We stock hundreds of different sized tubes and sometimes finding the right one can be a slow process. Our IT Director thought that the information needed to be thought of and presented in a different way. He came up with the interactive postal tube finder, where our customers chose minimum and maximum length, diameter, thickness and colour and the website would then show them what tubes fell within this range. Its only been launched for a few days, but we've already saved several customers a considerable amount of money from not having to have bespoke postal tubes manufactured for them."
Defendapack's Director of IT said:
" Our postal tube finder will make it easier for customers to find what they are looking for. Currently, the postal tube finder is hosted on a different website, www.defendapostaltubes.co.uk, but we aim to bring the postal tube finder to our main website soon. Watch out for our Box Finder, which is currently under development and will help our customers find cardboard boxes close to their required specifications."
Try Defendapack Postal Tube Finder here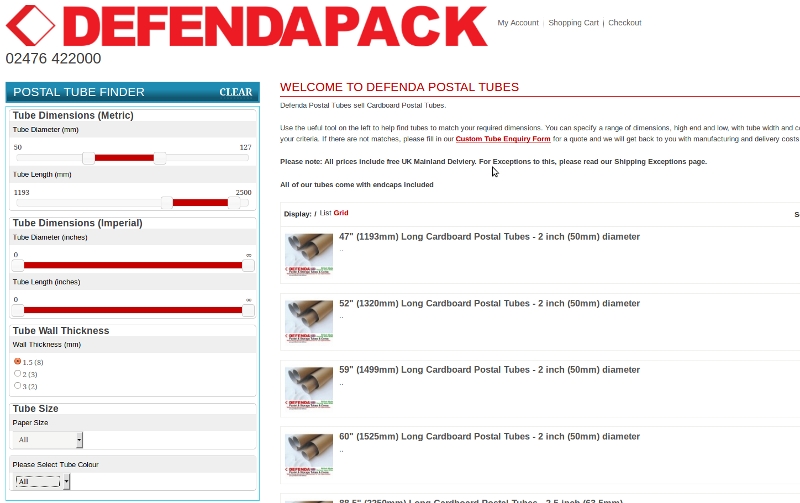 Defendapack is owned by Artefekz Ltd, the same company that owns this publication.